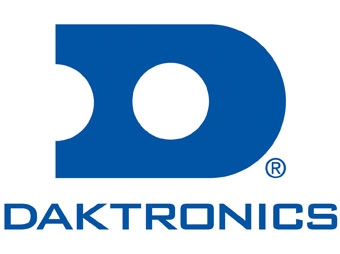 Daktronics of Brookings, South Dakota, has partnered with Sam Houston State University (SHSU) to design, manufacture and install multiple LED video displays and an audio system for SHSU Athletics. Displays for football, basketball, volleyball and softball were installed this summer and fall on the SHSU campus in Huntsville, Texas.
"The addition of Daktronics displays will bring a new dimension of entertainment, excitement and energy to our venues on game days," Director of Athletics Bobby Williams said. "Our number one goal at Sam Houston is defining the student-athlete experience. The addition of the video/scoreboards enhances that goal even further, offering the university not only opportunities to create more spirit and fun at our arena and stadiums, but to advance the program through additional revenue sources."
Home of Bearkat football, Elliot T. Bowers Stadium will receive an end one display featuring a 15HD pixel layout and measuring approximately 24 feet high by 80 feet wide. The football display will be windowed into multiple zones to show live video and instant replays, statistics, out of town scores and sponsor recognition. Daktronics will also be providing a SportSound 2000 audio system for Bowers Stadium to enhance the game day experience.
SHSU's basketball arena, Bernard G. Johnson Coliseum, will receive an end wall video display with a 10 millimeter line spacing measuring about 11.5 feet high by 21 feet wide. Fixed digit stat panels and scoring information will flank the video display.
Finally, SHSU's Softball Complex will receive a video display with a 15HD pixel layout and measuring roughly 9.5 feet high by 17 feet wide, along with a new fixed digit inning-by-inning scoreboard for game-in-progress scoring.
All these displays provide excellent image clarity and feature industry-leading environmental protection. Variable content zoning technology allows these displays to show a single large image or to divide the display area into zones that can be filled with any combination of live video, instant replays, up-to-the-minute statistics, scoring information, sponsor highlights and animations.
"Daktronics appreciates the opportunity to provide Sam Houston State with cutting edge technology at these facilities on campus," said Dan Fjeldheim, Daktronics sales representative. "The video, scoring and audio upgrades are exciting and we look forward to enhancing the Bearkat fan experience."
Daktronics LED video and messaging display technology offers a long lifetime with consistent, industry-leading performance and low power consumption, providing value and excitement for years to come.