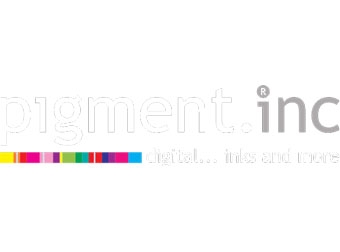 Pigment.inc, a division of Impression Technology, Sydney Australia is pleased to announce a major advancement in ink technology with the launch of their new P60i Direct-to-Textile Pigment Ink.
Featuring super-nano pigments with a new latex derived binder for enhanced adhesion to both coated and uncoated cotton fabrics, the new Pigment.inc P60i textile ink will be shown for the first time during ITMA in Milan, Italy. The new eight color formulation offers brightness, color density and color gamut generally found with traditional dye sublimation and reactive inks.
"We have worked for the last two years on the development and the testing of this new ink. Most people are not aware that DTG Digital, a division of Impressions Technology, has a whole industry named after its brand and with the world's largest installed base of DTG Digital printers, has the world's leading market share of pigment ink for DTG Digital. We have used this knowledge and experience to develop the P60i Pigment Textile ink for the traditional roll-to-roll textile market and are excited to offer it to our customers," said Steve Richardson, Managing Director, Pigment.inc. "Not only were we able to develop a pigment ink which offers incredible color vividness, but we are able to image most of the time without using pre-coating on natural fabrics, such as cotton. This is because of our new latex derived binders. When one considers that most pigment inks are dull, even with coating, our new P60i ink provides users with the ability to use this ink for far more versatile and demanding applications. Most of our GoTx Direct-to-Textile users are now using this ink and are finding new applications daily," stated Richardson.
Pigment.inc's P60i Textile Pigment ink was developed to be used in their GoTx Direct-to-Textile Printing Systems. The "Everything Textile" systems includes pre-coating, printing and fixing the fabrics for a complete end-to-end solution. Additionally the GoTx waterless curing process uses a unique horizontal curing process where the fabric is never touched during the fixing process.
Pigment.inc's P60i Textile Pigment ink started shipping in October, 2015 and is available in vacuum sealed degassed liter bags. Pigment.inc's distribution is via the world's leading digital textile channel, including Graphics One in the Americas.