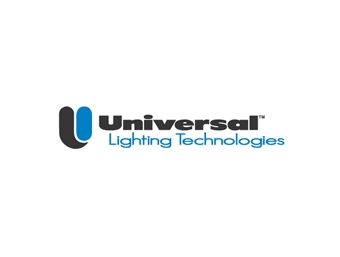 Universal Lighting Technologies recently launched three new Luminaire products—LED Retrofit Kits, Wall Pack luminaires, and Vapor Tight luminaires. These new products come at a time of steep transition for the North American lighting industry, as it continues to move from fluorescent and HID lighting to LED and electronic lighting technology in an effort to offer the end-user superior efficiency, reliability, area safety, and durability.
The EVERLINE® LED Retrofit Kit serves as a fluorescent lighting replacement kit, reducing energy consumption and maintenance costs. It includes a two or four-foot kit, both consisting of two LED Lensed Modules, one LED Driver, and a harness packaged together with replacement instructions. Available color temperature options are 3500K, 4000K and 5000K.
The LED Retrofit Kit makes it fast and easy to transform traditional fluorescent lighting to efficient LED technology with a simple installation process.
The in-house power electronic, thermal, and optical design of the complete EVERLINE "matched" system of modules and drivers assures optimum performance, reliability, and customer satisfaction.
The EVERLINE Vapor Tight fixture line features four-foot and eight-foot products for replacement and new construction offering significantly higher efficiencies and industry-leading lumen maintenance. The four-foot models have six light output options, from 3300 to 9800 delivered lumens. The eight-foot models have an additional six light output options, from 7000 to 19800 delivered lumens.
Optional tamper-resistant lens hardware, gasketed seal, and IP65 rating offer an ideal light source for harsh environments.
Universal's EVERLINE Wall Pack luminaire is perfect for HID replacement or new construction, providing five lumen options, instant light availability with excellent color rendering, and common commercial color temperatures (4000K and 5000K).
The 13-inch Wall Pack has a dark bronze, die cast aluminum base with a seamless gasket creating an IP66 ingress protection rating. Additionally the Wall Pack is equipped with optics that provide a Long Type III distribution or Very Short Type IV with the full cutoff shield accessory. Wall Pack options include tamper-resistant lens hardware and daylight sensors in dedicated 120V or 277V versions.
"Our distributors are an invaluable component of what we do," said Chris Holstein, vice president of marketing at Universal. "That's why we've made it a priority to combine our extensive experience of in-house design and manufacturing power conditioning products with our access to Panasonic technology in order to harness the best quality products for them. The launch of these new lighting fixtures will help us grow distributor and customer relationships by expanding our offering to more than just ballasts.
"In today's energy-conscious world, we now offer an even more competitive and comprehensive product offering."
All three luminaire product lines offer industry-leading reliability and efficiency, which makes it easier to qualify for rebates. Additional benefits of this new replacement fixture trio include luminous efficacy, diode and driver life, lumen output as appropriate for target applications, ease of installation and maintenance, and quality of light.
As the EVERLINE fixture family expands, additional 347V luminaires will be offered.
For more information on Universal Lighting Technologies, Inc., call 800-BALLAST or visit www.unvlt.com.