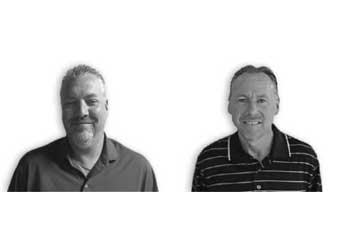 Nimlok, a division of Orbus Exhibit & Display Group®, is proud to announce that Brian Aikman, owner of Nimlok display solutions distributor, Nimlok Cincinnati since 2006, has taken over ownership of Nimlok Gulf Coast effective January 1, 2016.
Aikman named industry veteran, Mark Huser, as vice president and general manager of the Nimlok Gulf Coast office. The team, led by Huser, will sell Nimlok exhibit and display solutions in the Florida Gulf Coast market.
"We look to continue serving the Tampa area with high-quality, creative and diverse Nimlok trade show exhibit solutions," said Aikman. "Our Gulf Coast team is committed to delivering our top-level customer service to new and existing clients."
Aikman and his team bring expertise in delivering custom, modular and portable displays and exhibiting solutions for clients such as Trilliant Food & Nutrition, General Cable and Cincinnati Reds.
"Nimlok Cincinnati has a skilled team that is dedicated to serving the Cincinnati market with the highest level of quality and service," said Giles Douglas, President & CEO of Orbus Exhibit & Display Group. "We are excited to see this team bring that expertise to the Tampa area."