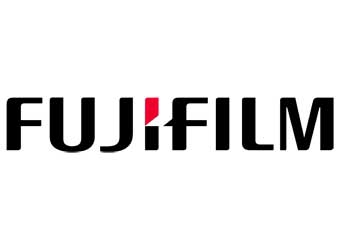 FUJIFILM North America Corporation, Graphic Systems Division announces the recent install of the J Press 720S at Quad/Graphics' Dallas, Texas, location, a Commercial & Specialty facility that specializes in high-quality short-run and print-on-demand catalogs, annual reports, manuals, marketing brochures, retail circulars, case-bound books, direct mail, and kit packing and fulfillment.
"Our Dallas plant is undergoing a transformation with the help of Fujifilm's J Press 720S press," says Tim Ohnmacht, Quad/Graphics President of Marketing Solutions. "This location, formerly known as the Williamson Printing Company, earned a stellar reputation as a traditional offset, sheetfed and web print provider, historically focused on serving the needs of creatives and agencies. With the addition of the J Press 720S and complete digital bindery capabilities, we are extending our reach as a total-solutions provider and positioned to serve the broader needs of today's marketing organizations."
With a 29.6-inch x 20.9 inch sheet and an output of 2,700 sheets per hour, Fujifilm's second generation sheetfed J Press 720S is an ideal solution for printers like Quad/Graphics who are looking for a product that features the quality and robustness of an offset press, and the versatility to handle even the shortest of press runs.
"The most defining feature of the J Press 720S is the quality," says George Forge, Quad/Graphics Executive Director of Digital Print. "The J Press 720S delivers the closest thing to offset-like quality digital output I've seen, with impressive flesh tones and high definition images that pop on a wide variety of stocks, including uncoated and heavier stocks. We produce a lot of variable and color critical pieces for high-end retailers, automotive manufacturers, private universities and resorts that are difficult to produce on other digital assets; the J Press 720S truly delivers, providing a competitive advantage."
As a result, new opportunities and markets are opening up for Quad/Graphics.
"It's an exciting time for us," says Brian Badillo, Quad/Graphics Regional Vice President of Sales, who noted the J Press 720S is unique to the Dallas area. "Now we are having entirely new marketing conversations about the J Press 720S which includes different perspectives regarding its innovations, and now we have the proficiency to show our clients new capabilities, discuss output applications, and make an outstanding impact for our clients. This technology is a differentiator for us."
Trophy cases line the main hallways of Quad/Graphics' 120,000-square-foot Dallas facility, proudly displaying years of industry accolades achieved by their nearly 100 onsite employees.
"We have a reputation for quality, and with the J Press 720S we will be able to continue our value proposition into the future, and always," says Badillo, adding that his relationship with Fujifilm is great and the organization is top-notch. "The J Press 720S product support is fantastic. They've shared market research, which has helped us from a sales perspective, educating a team that has traditionally sold offset sheetfed jobs, to be successful in a new market with new technology."
"Fujifilm has lined us up for success," concludes Badillo.