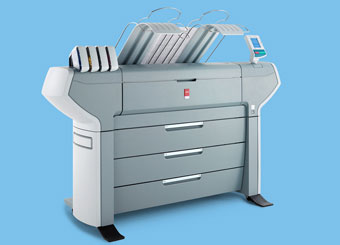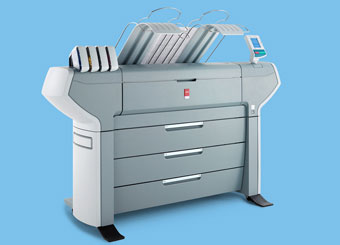 Océ
, an international leader in digital document management, announced the availability of Océ Adhesive-backed Bond for its Océ Première Collection of media.
Adhesive-backed Bond (ABBND)
This 24 lb., bright white media includes an acrylic, microsphere adhesive on the reverse that is repositionable and will mount to a variety of surfaces. The thin silicone release liner removes easily for quick mounting. It is ideal for posters, indoor signage, and point-of-purchase displays. ABBND is available in 24- and 36-inch widths.
The Océ Première Collection of high-quality media was designed for robust performance and longevity. The media in the collection have been specifically engineered for use in the Océ ColorWave® 600 printer.
Océ ColorWave 600 printer with Océ CrystalPoint color technology
The Océ ColorWave 600 is the world's first wide format color printer based on Océ CrystalPoint® technology. This unique technology combines the best of toner and inkjet in one clean and sustainable system. With print speeds of up to 1334 square feet per hour, the Océ ColorWave 600 printer delivers high-quality color prints on plain and recycled media. Prints are robust and water-fast for outdoor use making them ideal for a wide range of applications.
The Océ ColorWave 600 printer with this new media can be used to produce short-term display graphics applications such as point-of-purchase displays, event posters, retail signage, courtroom graphics and architectural project presentations.