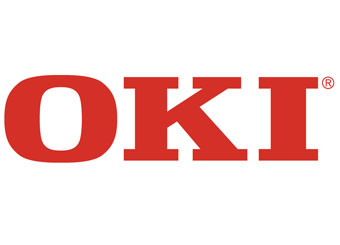 OKI Data Americas announces that its printers have recently earned a number of awards and top rankings from prominent industry publications, including PC Magazine's Extreme Performance Award for Fastest Color Laser-Class Business MFP – a recognition given to products that "push the limits of the impossible and do what no others can." The award was given to OKI's MC561 and CX2731, which were praised for their exceptional speed and broad range of features. The OKI MC561 and MC361 were also selected for PC World's list of Top 10 Color Laser MFPs, placing at number five and number six, respectively.
Inc. Magazine ranked the OKI B730DN – part of the B700 series of full-featured monochrome printers – at number two in the publication's Top Six Gadgets of the Year, recognizing the B730DN for its extraordinary print speeds in a busy office environment.
The OKI B710, B720, and B730, also part of the B700 series, received the "2011 Innovative Product of the Year Award" in the black and white laser printer category by Better Buys for Business. The industry analyst group praised the OKI printers for being "strong machines" and for their ability to deliver impressive print speed. Each device in the B700 series is designed to increase productivity in demanding workplaces by providing powerful, cost-effective results.
"OKI is thrilled that its single function color and monochrome, and multifunction printers have been recognized by these top technology publications and industry analysts," said Carl Taylor, director of Marketing for OKI Data Americas. "Each award demonstrates the functionality, speed and value of our printers. OKI continues to deliver high-quality, custom printing solutions to the marketplace through its broad portfolio of award-winning printers, and these accolades serve as testimony to that commitment."
OKI's full line of color and monochrome single- and multi-function printers provides reliable performance ideal for small- and medium-sized businesses. With high printing speeds, advanced printing capabilities and impressive results, each printer delivers exceptional performance and maximum efficiency.
All OKI products are built on parent company OKI Data Corporation's history of leadership and innovation in color printing, such as digital LED technology and Single Pass Color™. This technology allows OKI Data Americas to manufacture products that require fewer moving parts for increased reliability.