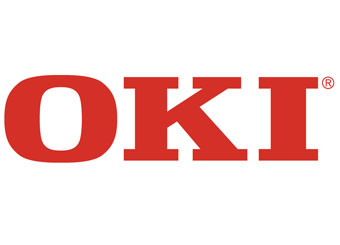 OKI Data Americas announces its participation and Silver Sponsorship of the ASCII SMB Success Summit – a six-city series of events focusing on emerging IT trends for Managed Services Providers (MSPs). The ASCII tour will make stops across the country through October, with the next event taking place March 22, 2012 at the Hyatt Regency Orange County in Garden Grove, CA. OKI will be demonstrating its Managed Print Services (MPS) solution at each of the events, as well as best practices, strategies and recommendations for those interested in adding managed print to their existing portfolio of managed services offerings.
OKI will showcase its proprietary Total Managed Print™ (TMP) solution – a cloud-based, modular offering that can be leveraged turnkey as a complete MPS business model, or individually at the component level, to augment an existing Managed Network Services (MNS) model of any size business – from small to enterprise. TMP gives MSPs a unique advantage in today's competitive environment, as it provides new opportunities for developing additional recurring revenue streams within existing accounts and procuring new accounts through monitoring and managing document workflow to improve print and output-related efficiencies for end users.
"OKI is proud to be a silver sponsor of the ASCII SMB Success Summit, which will give us the opportunity to demonstrate our innovative TMP solutions and discuss MPS industry trends with MSPs and IT professionals, alike," said Tim Brien, Director of Managed Print Services for OKI Data Americas. "We look forward to presenting the ASCII community with our flexible and modular suite of services that improves efficiency, generates new revenues for MSPs, and saves customers an average of 30 percent annually through print fleet optimization."
OKI's TMP solution includes nine customizable modules specifically developed to optimize business processes and remove the burden of print ownership from the client. By implementing a total fleet management strategy inclusive of a fleet assessment resulting in strategic business proposals, continuous remote monitoring of assets and usage, automated services and supplies fulfillment and consolidated purchase and billing options, as well as a full line of exclusive, MPS-ready hardware, OKI is able to grow partner business opportunities with minimal upfront investment.
The ASCII SMB Success Summit is attended by managed service providers interested in gaining current industry insights and research perspectives on revenue generating activities, vendor management and strategic alliances. Attendees will have the opportunity to network with IT and MPS professionals as well as attend seminars and breakout sessions led by industry executives.
All OKI products are built on parent company OKI Data Corporation's history of leadership and innovation. Most of OKI's color printing solutions feature Single Pass Color™ as well as proprietary digital LED and HD Color technologies. These technologies allow OKI Data Americas to manufacture products that require fewer moving parts for increased reliability and outstanding color output quality.
OKI provides live, toll-free technical support 24 hours a day, seven days a week, 365 days a year, with agents based in North America. The recently launched OKI live chat feature is also available to customers within the US and Canada seeking online support on weekdays from 9 a.m. to 6 p.m. ET.