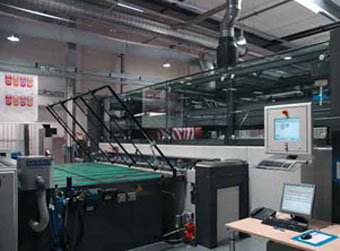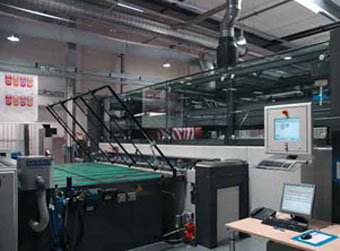 Advanced Graphics, a Utah-based printer that specializes in licensed and custom cardboard standups, is holding an Open House event to demonstrate the company's newest printing system—the :M-Press Tiger from Agfa Graphics.
The event is being held on Tuesday, May 22 from 11:00 am to 3:00 pm at the company's facility, located at 466 N. Marshall Way, Layton, UT 84041. Those interested in attending the event should RSVP to [email protected].
Advanced Graphics decided to purchase the :M-Press Tiger flatbed UV inkjet press from Agfa Graphics because it can efficiently print on corrugated media as well as a wide variety of substrates. The :M-Press Tiger also offers the speed and image quality necessary to keep up with customer demand.
"Our largest obstacle the past eighteen to twenty-four months has been turnaround time. The :M-Press allows us to deliver products to our customers faster than before. It also fills a need for printed material that is not available in our region. Finishers and packagers would often look two states away for their printing needs. Now that we have the :M-Press, we can service their needs," said Todd Henderson, -resident of Advanced Graphics.
Agfa Graphics and Thieme jointly developed the :M-Press Tiger to combine the best of screen printing, media handling, and digital inkjet technologies. The :M-Press Tiger can be configured with an inline screen bed and autoloader or these options can be added as business demands grow.
The :M-Press Tiger's grayscale print head technology offers superior reproduction of the finest gradations and vivid solid colors. Instant curing means jobs are ready for finishing immediately after being printed.
Since 1984, Advanced Graphics has been committed to producing the highest quality Cardboard Standups and Custom Prints in the world. The company is the worldwide industry leader in the licensing and distribution of Cardboard Standups.