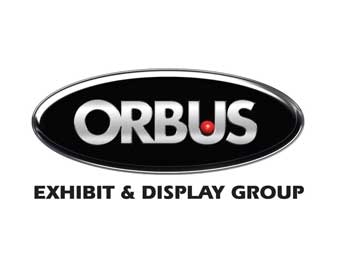 Orbus Exhibit & Display Group®, one of North America's leading trade suppliers of display, exhibit and event solutions is honored to announce that the company was recently presented the 2015 Outstanding Service Award by the Specialty Graphic Imaging Association (SGIA). The Outstanding Service Award recognizes companies who display an unselfish effort in advancing the industry.
This is Orbus' third concurrent year receiving the award.
Each year, SGIA presents numerous awards to companies within the Association following the annual SGIA Expo. Awards presented include Press Awards, Sponsors, Contributing Authors, Safety Awards, Sustainability Recognition Awards, Outstanding Service Awards and more. The SGIA 2015 Outstanding Service Award was presented to Orbus in recognition of the company's 2015 efforts in working to advance the exhibit and display product and graphic industry, along with the association.
Orbus was one of several companies chosen for this honor in 2015. The company and its employees work year round to uphold the standards of the industry, by mastering printing techniques, developing new products and ensuring that all graphic and manufacturing processes are performed at the highest level. "We are very grateful and pleased to accept this award for the third year in a row from SGIA," said Giles Douglas, President and CEO of Orbus. "We strive to consistently perform at a high level, and to make it possible for others in the industry to do so as well."