Orbus Exhibit & Display Group®, one of North America's leading wholesale suppliers and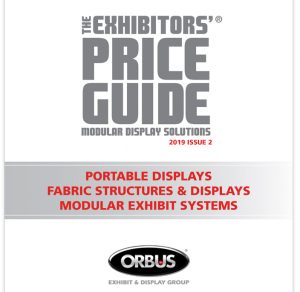 manufacturers of display, exhibit, graphic, and event solutions, has announced updated product pricing as a result of tariff increases implemented earlier in 2019. Orbus is happy to have been able to maintain pricing through July 2019, giving its dealer partners a unique, competitive advantage.
Many of Orbus' products had pricing adjustments made, some decreases as well as increases, effective August 1, 2019. Dealer partners received an updated Price Guide in advance of the change going into effect to ensure they were prepared and could relay any necessary changes to their customers.
"Orbus continues its commitment to its dealers to provide superior quality display solutions at fair prices," said Giles Douglas, President & CEO of Orbus Exhibit & Display Group.