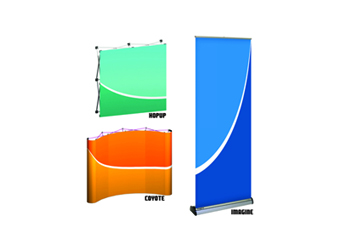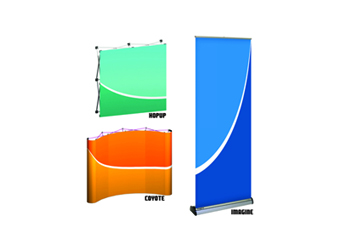 Orbus Exhibit & Display Group is proud to announce reduced pricing on numerous products lines, from premium Banner Stands to Formulate Hanging Structure Graphics.
Orbus continually strives to serve the trade with unmatched speed and great prices. The company recently introduced new, reduced pricing to its trade-only client base on the following popular products:
+ Premium Banner Stand Hardware
+ All Vinyl Banner Stand Graphics
+ Outdoor Flag Graphics
+ Hopup Tension Fabric Frames & Graphics
+ Coyote Popup Frames & Mural Panels
+ Formulate Tension Fabric Display Graphics
+ Formulate Hanging Structure Graphics
+ And more!
In addition, Orbus announced that effective immediately, it now ships graphic orders as fast as needed without rush charges. The graphics approval process has been adjusted to better serve Orbus' trade-only customers with expedited graphic printing services.
"We are excited to offer this service to our clients," said Giles Douglas, president & CEO of Orbus Exhibit & Display Group. "With the fast paced nature of today's tradeshow industry, we believe this added value will truly benefit our valued customers."
The Orbus Exhibit & Display Group is a market-leading, privately owned group of companies that specialize in the manufacture and trade-only supply of portable modular and custom modular, exhibit and display products, graphics and solutions. Companies within the group include Orbus 365, SignProSystems, and Origin.