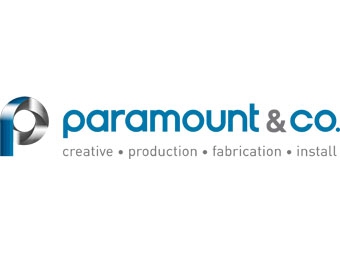 Paramount & Co. announced that the company has been named the preferred hard signage and graphics solutions provider for IMG College.
The partnership will see Paramount & Co. produce all signage for IMG College, which brings visibility to the country's most prominent universities, conferences and other collegiate properties. IMG College is a leader in collegiate marketing, working with more than half of all schools across the Power 5 conferences through its wide range of services.
"We are thrilled to partner with IMG College, one of the preeminent names in collegiate athletics," said Cabe Flesher, Vice President, Paramount & Co. "This partnership allows us to produce our world-class signage in some of the biggest and best college venues, and we're excited to provide these fans a great visual experience."
The partnership includes all pieces of signage, including stadium and building wraps, custom designs, banners, displays, dimensional signs and more. Paramount & Co. will also produce all of these materials while remaining sustainably-conscious in production, which is a key mission of the company. To kick off the partnership, Paramount & Co produced signage for the Prudential 4.01k Race held at The Rose Bowl in late September 2016 as part of IMG College's relationship with UCLA.
"We've long been impressed with Paramount & Co.'s work and are excited to bring their services to our collegiate partners," said Andrew Judelson, EVP of Sales & Marketing, IMG College.
Paramount & Co. has been contracted to produce or install signs for the largest events in sports, including Super Bowl 50, the NCAA Final Four, NFL Draft and much more.