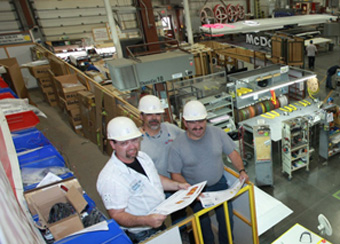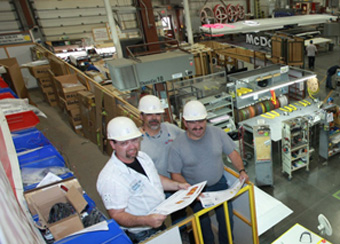 Pattison Sign Group (PSG), one of the largest full-service physical branding companies in North America, has announced the acquisition of Davis Neon, one of the leading wholesale signage manufacturers in the U.S. This key acquisition provides Pattison Sign Group with one of the finest sign manufacturing teams in the U.S., a thoroughly modern, 150,000-plus-square foot manufacturing facility, as well as well-established and proven design and engineering capabilities for signage products and facility branding architectural elements.
Jamie Davis and Mark Sturkie, two of the principal owners of Davis Neon, have entered into employment agreements to join PSG and remain with the business.
Don Belanger, president of Pattison Sign Group, in announcing this important transaction, highlighted that this purchase strengthens PSG's ability to support and serve the U.S. customer base by utilizing the high quality and state-of-the-art manufacturing capabilities of Davis Neon. "Davis Neon has been a true partner of ours for years," said Belanger. "We couldn't be happier to have Jamie, Mark, and their team part of the Pattison family."
"We are thrilled to be part of Pattison" said Jamie Davis, president of Davis Neon. "The synergies created by combining our companies will be greatly beneficial to our customers."
About Davis Neon
Established in 1972, Davis Neon is one of the largest manufacturers of high-quality signage and branding elements for banking, automotive, restaurant, and retail industries. Davis Neon has been a manufacturer and silent partner within some of the largest signage conversions in the industry within automotive, banking, and retail markets.
About Pattison Sign Group
Pattison Sign Group is a North American leader in complete signage and branding solutions. With multiple manufacturing facilities, sales offices and project management teams all over North America, Pattison Sign Group offers customers complete turnkey interior or exterior branding solutions. Pattison Sign Group is a wholly owned company of The Jim Pattison Group, a 100 percent privately owned $7B+ corporation.
For more information, visit www.pattisonsign.com.