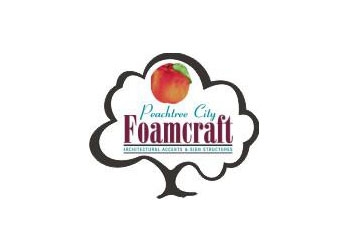 Tyrone, Georgia-based wholesale monument sign manufacturer, Peachtree City Foamcraft recently purchased and integrated two additional MultiCam routers to meet the growing demand for turn-key HDU sign panels and foam core monument signs.
The new investment was a key move in Peachtree City Foamcraft's long-term plan to increase efficiency and overall productivity while reducing cycle times at all of the companies' plants. According to Michael Fetter, Sales and Marketing Manager at Peachtree City Foamcraft, "The decision was a no-brainer; we expanded so we can provide a better experience for our clients". With approximately 50,000 square feet of manufacturing space, Peachtree City Foamcraft is the nation's largest wholesale-only supplier of foamcore monuments and HDU sign panels.
The company, which opened its first manufacturing facility in 1991, is holding fast to its long-term philosophy – a commitment to quality and customer service. Fetter adds, "The success of Peachtree City Foamcraft is dependent upon the success of our sign shop clients. We sell exclusively to retail sign shops. In order to succeed we must ensure that they can meet their clients' (the end-users) needs".
For twenty-five years, Peachtree City Foamcraft has been offering wholesale monument signs to the signage industry. In 2008, however, the company was forced to examine how a recession would impact its long-term goals. Fetter tells us, "Unlike many of other manufacturers, we didn't react. We took the downturn as a time to really listen to our clients' needs and identify areas of opportunity". When the signage industry rebounded in 2012, Peachtree City Foamcraft introduced a line of high density urethane carved signs and simulated blasted panels to complement its existing line of foam monuments.
The results were explosive. The wholesale manufacturer has effectively doubled its' sign panel sales each year following the launch in 2012. "We are grateful to the signage industry and our clients for continuing to put their trust into us. Fetter continues, now it our turn to invest in the future of their businesses with this new equipment".
The additional equipment will allow Peachtree to effectively double production, meeting the rising demand while keep lead times at four weeks or less.