Plaskolite, LLC, North America's largest manufacturer of plastic sheet products, today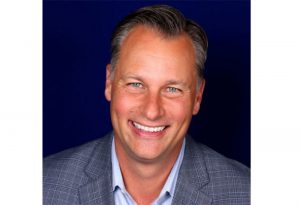 announced that Kevin Short has been named President of Plaskolite, LLC, effective April 24, 2019. Mitchell Grindley, who has been the company's President and CEO since 2015, will continue to serve as CEO and work closely with Short moving forward.
Short comes to Plaskolite from Polymershapes, where he was President and CEO for more than two years. Before that, he spent 13 years with Laird Plastics (later North American Plastics) in a variety of sales and executive leadership positions.
"I have known and worked with Plaskolite for almost two decades and have admired their leadership team, business practices, and dedication to customer service," Short said. "I am thrilled to join the organization and look forward to working with Mitch and his team to continue to grow the business in exciting new ways."
Short will report to Grindley, who will remain closely involved in the operations of the business in his role as CEO. Grindley has been with the company for more than 30 years, and as president and CEO has led a period of growth that included four major acquisitions in 2018: the Rotuba profile lighting business, the continuous cast acrylic sheet business of Lucite International, Inc., Covestro's U.S. polycarbonate sheet manufacturing business., and the lighting sheet and profile business of A.L.P. Lighting Components.
"As we have grown both organically and through acquisitions, it has become clear that our leadership team must grow accordingly to ensure we build on our recent momentum," Grindley said. "Kevin Short brings tremendous experience and a thorough understanding of the plastics industry. Just as importantly, he fits the Plaskolite culture that we feel separates us from our competitors."
Short is a two-term president of the International Association of Plastics Distribution (IAPD) and currently serves on the board of the NAW Institute for Distribution Excellence, the research arm of the National Association of Wholesaler-Distributors (NAW).