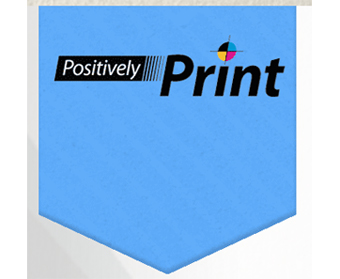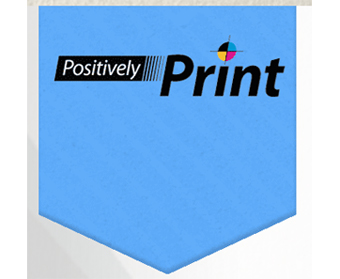 Print is an effective, efficient, and versatile part of today's media mix and awardees from among those printing industry companies and organizations that best promote the use of print in their advertising and promotional campaigns will be honored by the 2012 Positively Print awards program. The competition is intended to spotlight the wide variety of ways in which the effectiveness of print is being promoted in the industry.
While the focus of entries must be on print, they may be part of a campaign which includes other media such as television or e-media. Entries may include, but are not limited to, tear sheets, TV commercials, videos, Web ads, or e-advertising produced between June 9, 2011 and the August 31, 2012 deadline. The entries will be reviewed and voted on by a non-vendor selection committee of graphic communications industry professionals. Winners will be recognized following the EXECUTIVE OUTLOOK Conference on October 6, the eve of GRAPH EXPO 2012, to be held October 7-10, 2012 at Chicago's McCormick Place.
"The Positively Print program recognizes examples of the creative advocacy of print as an effective part of any advertising or promotional effort," said Ralph Nappi, president of the Graphic Arts Show Company (GASC). "We want to show the entire graphic communications industry that advertising for print is not only possible but also can carry a powerful message that benefits the entire industry."
Last year's recipient of the 2011 Positively Print Award was Domtar for its "Paper Because" campaign, which highlighted the role paper plays in our lives and why it is an environmentally sound choice. Other noteworthy nominees were the Printing Industries of Southern California for its "Choose Print" campaign and Unisource for its "I am uBRAND" campaign which demonstrated the power of printed communications.
Recipients of 2010 Positively Print award recognition included Xerox for its television campaign targeting executives and corporate decision-makers with commercials describing the different ways in which print achieves results.
Recognized as well were five major magazine publishers-Conde Nast, Hearst Magazines, Meredith Corp., Time Inc. and Wenner Media-which joined forces to conduct one of the largest print advertising campaigns ever to promote the vitality of magazines as a media, bearing the tagline "Magazines, the Power of Print," that challenged the misconceptions surrounding magazines through a visually appealing mix of colorful imagery and clever wordplay.
Awardee the Printing and Graphics Association – Mid-Atlantic was recognized for its "Print Grows Trees" campaign, that can be modified and copied by others, and strongly countered the public notion that e-materials are environmentally friendly while print is not. Awardee Hewlett-Packard (HP) was recognized for its efforts to promote print that were international in scope, targeted marketing professionals, and made use of two publications to support its efforts.
Lastly, the 'Individual Print Advocate' award was presented to Warren Werbitt & Pazazz Printing, for promoting print through two YouTube videos, "Printing's Alive" (parts 1 and 2), viewed by well over 200,000 people, that humorously and dramatically show the necessity of print in the world.
The Positively Print program was created as an extension of the EXECUTIVE OUTLOOK Conference by GASC co-owners-the National Association for Printing Leadership (NAPL), NPES The Association for Suppliers of Printing, Publishing and Converting Technologies, and the Printing Industries of America-with the support of the Print Council.
Additional information, entry rules, and entry forms are available at www.PositivelyPrint.org.