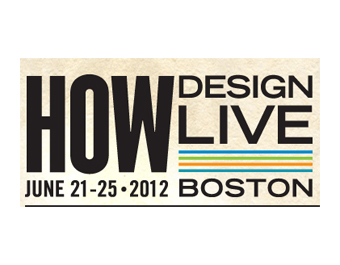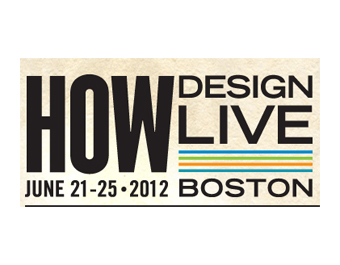 At HOW Design Live 2012, HP will demonstrate how its comprehensive portfolio of digital printing solutions enable new applications and capabilities that help bring designers' ideas to life.
HP is collaborating with eight print service providers (PSPs), one solution partner and 12 media partners to create the "Power Your Imagination" program, which gives designers an opportunity to experience the impact of digital printing first hand. The experiential exhibit includes opportunities to see, feel and hear how HP digital printing can serve designers and the creative community.
"Designers are able to do more with digital print today than ever before, but the extent of what they can achieve remains unknown to many creative professionals," said Sumeer Chandra, vice president, strategy and market development, Graphics Solutions Business, HP. "New HP digital printing solutions can produce almost anything a designer can imagine and extend the creative canvas far beyond a traditional page."
Everything in HP booth #113, from the handouts to the walls, will be printed with HP digital printing technology. HP print and media partners also will showcase the Power Your Imagination experience in their booths, further demonstrating the breadth and depth of creative possibilities.
Program highlights include:
From HP – new digital printing features, including raised print and textured effects, alongside established capabilities such as vibrant color, print quality, white ink options and personalization for a range of applications, including large format, publishing and packaging.
From media partners – distinctive visual and tactile options with a broad range of possible media such as dark papers, metallic materials and textiles.
From PSPs – projects combining HP digital printing technology and unique materials that bring concepts to life in powerful and unexpected ways for their customers.
HP also is participating in activities beyond the printed booth experience:
Plant tour at HP-customer BFS Daniels, where attendees can see HP digital presses live, representing the first time HOW has included a PSP on its studio tour program (June 22)
Conference session titled, "Future Trends: The Unity of Color, Presented by Pantone, In Partnership with HP Graphic Arts" and led by Leatrice Eiseman, executive director, Pantone Color Institute (June 25)
Drawings for prizes, such as gift cards for printing a range of projects, designer software and tablet devices, provided by HP PSP and solution partners.
HOW Design Live 2012 runs from June 21-25 in Boston, Mass. Additional information is available at DigitalPrintRocks.com, and through the HP Graphic Arts Twitter feed @HPGraphicArts.