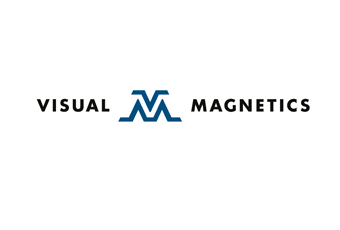 Visual Magnetics (@VisualMagnetics), developer of the revolutionary Visual Magnetics Graphic System™ that matches magnetic-receptive technologies with high-quality print media, announced that the company experienced record-breaking growth in 2011. Visual Magnetics grew its personnel by 62 percent in 2011 and tripled its geographic reach, expanding into regions such as Latin America and Europe. The company also launched a new MagnaMedia® Digital Fabrics Collection late last year, which has already received impressive industry recognition.
In regards to international growth, 2011 proved to be a remarkable year for Visual Magnetics, which brought sales of its Visual Magnetics Graphic System product line into Latin America, including South America, the Caribbean, Central America and Mexico, and European markets markets. The company opened a distribution center in Rotterdam, The Netherlands and appointed industry veteran Martin van Golen as its business development manager for Europe. Van Golen is expected to continue to lead Visual Magnetics into new international markets in 2012.
Domestically the company selected Trico Specialty Films, LLC of North Kingstown, Rhode Island as a major supplier for components used in the manufacture of its Visual Magnetics Graphics System. This venture is predicted to bring a minimum of $1 million dollars of business to the local New England economy, with the potential to grow to as much as $7 million in the near future. Visual Magnetics also added Alpha Imaging Technologies, Inc., Drytac Corporation, and Xcel Products, Inc. as direct sales and solutions providers. With the addition of these sales channels, Visual Magnetics will be able to ensure increased product availability and customer support to its rapidly-growing user base worldwide.
"2011 was a huge year for Visual Magnetics, which met and even exceeded all of our primary goals in terms of growth," said Joe Deetz, CEO of Visual Magnetics. "We achieved major traction in both U.S. and international markets and have added increased staff to support and facilitate continued global growth in the years ahead. We were also very pleased to increase our domestic manufacturing to benefit our local New England economy.
"We fully expect to maintain this momentum in 2012 as we continue to revolutionize the graphics market and redefine the in-store experience."
Visual Magnetics premiered its MagnaMedia® Digital Fabric Collection at SGIA 2011. The new line brings warmth and luxury to the in-store experience by adding unique, textured surfaces to graphic content. One of the first available products in the line, VM-Canvas 22, a 22-mil, 100 percent cotton magnetic-receptive canvas with a soft matte, textured print surface, was selected by Verizon to create new eye-catching wall designs for promoting new product launches and is now being used in about 2,200 of Verizon's locations. VM-Canvas 22 was also honored with the Specialty Graphic Imaging Association (SGIA) Product of the Year in the Textile Media category.
Meanwhile CEO Joe Deetz was selected as a semi-finalist for the prestigious Ernst & Young Entrepreneur of the Year 2011 New England Award. The company increased its tradeshow attendance, including participation at ISA, SGIA, and the Association for Retail Environments' (A.R.E.) Retail Design Collective in New York. A video of the making of Visual Magnetics' exciting interactive display is available by clicking here.
Additional milestones achieved in 2011 include a new Sample Program to help provide lower cost sample size trial materials, along with a free sample offer on the Visual Magnetics' website. Visual Magnetics also upgraded its website for easier navigation and expanded its training programs.
Visual Magnetics is the creator of the revolutionary patented large-scale graphics system that matches magnetic-receptive technologies with the highest quality print media—empowering brands to create dynamic in-store experiences that can be effortlessly updated. Four-time winner of the DPI/SGIA Product of the Year Award, the easy-to-use Visual Magnetics Graphic System™ features the patented Micro-Iron™ MagnaMedia® printable films to produce stunning photo-quality graphics that enable design flexibility and allow for multi-layering of graphic panels. MagnaMedia works on all printing platforms, the process being no different than any other papers or films, and is as easy to install as simply rolling down the graphic—substantially lowering or eliminating installation costs while giving a professionally mounted appearance. MagnaMedia also rolls easily for increased savings in shipping.
The Visual Magnetics Graphic System is fully recyclable.
For more information, call toll-free 855/847-6244 (855/VISMAG4) or visit www.visualmagnetics.com. You can also follow Visual Magnetics on Twitter at http://twitter.com/VisualMagnetics.