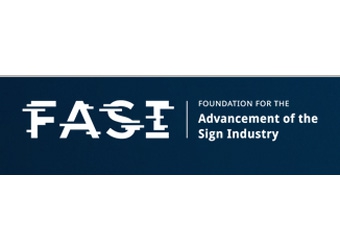 The American Planning Association (APA) recently announced attendance figures for sessions at its annual National Conference held this past April in Phoenix, Arizona. The session that focused on the Supreme Court's June 2015 ruling on sign regulations, Reed v. Town of Gilbert, AZ, organized by ISA's James Carpentier, ranked #4 in attendance out of 170 sessions and drew nearly 500 attendees.
Carpentier worked with the APA Arizona Chapter Host Committee to have the session proposal submitted on behalf of the Host Committee, which helped to ensure the session would be accepted. The session, which Carpentier moderated, featured four speakers:
* Mark White Esq., Principal in White & Smith, LLC, a law firm in Lee's Summit, Missouri;
* Wendy Moeller, Principal in Compass Point Planning, a planning consulting firm in Blue Ash, Ohio;
* Professor Alan C. Weinstein, a member of the FASI Board, holds a joint appointment in the Cleveland-Marshall College of Law and Maxine Goodman Levin College of Urban Affairs at Cleveland State University in Cleveland, Ohio; and
* Karen Melby, Senior Planner for the City of Sparks, Nevada.
White led off the session with a review of the factual background of the Reed case and an analysis of the legal rules established by the case. He focused on Justice Thomas' majority opinion that established that any regulation which, on its face, requires that government consider the content of a sign in order to determine its regulatory treatment, is content-based.
Next Weinstein, who also serves on the Board of the Academic Advisory Council for Signage Research & Education, discussed how courts have been applying the Reed decision in challenges to sign regulations. Professor Weinstein noted that, after Reed, some courts have struck down, as content-based, regulations that had been found to be content-neutral before Reed. He also noted that no court had yet applied Reed to regulations of commercial signs and, while most courts had ruled that Reed did not apply to regulations that distinguished between on-site and off-site signs, one federal district court had found such a regulation to be content-based under Reed.
Moeller, who also serves as a Trustee for The Signage Foundation, next discussed how local governments can revise their regulation of temporary, non-commercial signs to come into compliance with Reed. This is precisely the type of sign at issue in Reed, so, unquestionably, the case calls into doubt any content-based regulation of such signs. Moeller's advice on this issue can be found in a recent APA publication she co-authored with Professor Weinstein: "Practice: Temporary Signs," in the February 2016 issue of Zoning Practice.
The final speaker, Melby, discussed how the City of Sparks, Nevada, had recently adopted a content-neutral sign code. Her remarks focused not only on what the code contained, but also on the process the city had used to bring stakeholders together to reach consensus on the content-neutral approach.
The preceding article was written by FASI Board Member Alan Weinstein, who participated in the American Planning Association session. For more information, visit http://www.fasi.org/news/2016/7/26/reed-v-gilbert-session-at-apa-convention-attract-500-people.