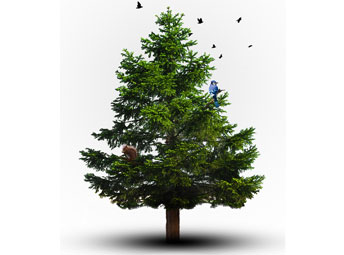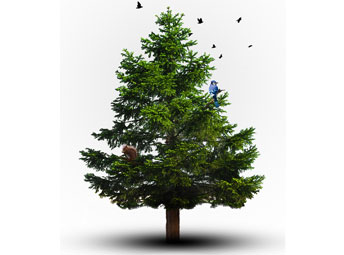 What's the connection between reforestation and Noventri digital signage? Quite a lot actually, as it turns out. Noventri's Eco-Series SF-100e was already a green, eco-friendly technology when it was introduced in 2009. Now Noventri has increased the green factor be agreeing to plant a tree for each digital signage player purchased through The Arbor Day Foundation. This effort also helped in reforesting Florida's Welaka State Forest in 2011.
Drought conditions at Welaka State Forest led to a need for supplemental planting of longleaf pines to increase tree density to adequate levels. Noventri was partially responsible for the total of 11,200 trees planted in February of 2011 thanks to the sales of the Noventri Eco-Series Digital Signage Players.
"It is such a feeling of accomplishment seeing the results of this program," says Andrew Hoffman, VP of Noventri. "And we thank our clients, since it was their purchases that allowed for our donations to plant trees and support existing eco-systems."
The Eco-Series SF-100e digital signage player uses less than four watts of energy. This is a substantial savings over using a standard computer to provide digital signage. The SF-100e also saves fossil fuel since it is a Made-In-USA product. Planting a tree for each purchased player just takes being eco-friendly a step further.