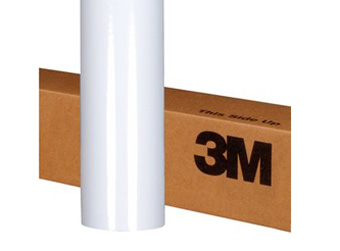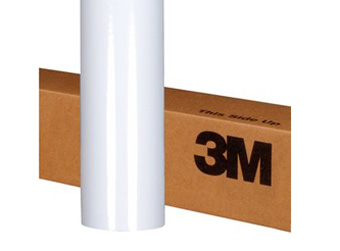 3M™ Controltac™ Graphic Film with Comply™ v3 Adhesive IJ180Cv3—already known as the industry leader for its easy installation features, conformability, and consistent quality—now scientifically demonstrates what many have already realized. A new study highlights the wrap film's outstanding performance at the end of its use—upon removal. Data shows that graphics printed on 3M™ Controltac™ Graphic Film with Comply™ v3 Adhesive IJ180Cv3 with 3M™ Scotchcal™ Gloss Overlaminate 8518 remove 3.5 times faster than Avery's vehicle wrap solution.
For the study, 3M asked an independent graphic manufacturer to wrap five Ford brand E-250 vans, covering approximately 50 percent with 3M's materials, and the other 50 percent with Avery™ MPI 1005 Supercast Easy Apply RS™ with Avery™ DOL 1060 Gloss. The vans were used in service for nine months, and then returned to the installer for removal of the graphics. Working in teams of two, installers clocked their removal times on each of the vans.
As noted, the comparison found that the 3M materials removed three and half times faster than the Avery materials. The figures found in this research show that it takes an average of twenty-two minutes to remove the 3M materials from a fully wrapped van, versus seventy-six minutes for the competitor. With approximately 300 square feet of material on each van, the average removal rate for 3M materials is fourteen square feet per minute compared with only four square feet per minute for Avery materials. The installers found that the most time consuming task for removal of the Avery printed graphic film was that it tore into small pieces and required a significant amount of time to pick off from the substrate.
The new data on ease of removal quantifies another key customer benefit of 3M™ Controltac™ Graphic Film with Comply™ v3 Adhesive IJ180Cv3 and 3M™ Scotchcal™ Gloss Overlaminate 8518. Film IJ180Cv3 is known for its pressure-activated adhesive, which allows easy sliding, tacking, snap up and repositioning. Comply™ Adhesive air release channels enable fast, easy, bubble-free installations, and the film's conformability allows it to be stretched up to 130 percent and applied in many constructions without primer or relief cuts, while maintaining lifting resistance.
For more information, visit www.3mgraphics.com.