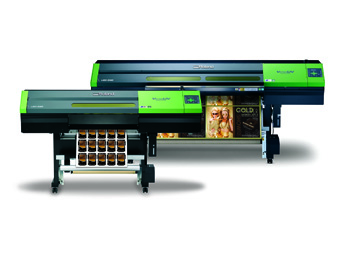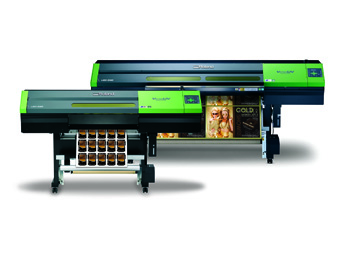 Roland's VersaUV LEC printer/cutter line has captured a silver award in the 2012 Foil & Specialty Effects Association (FSEA) Golden Leaf Awards competition, placing second in the Special UV Coatings category.
Presented at the 2012 FSEA•IADD Joint Conference held recently in Las Vegas, the award reflects the outstanding image quality and versatile finishing capabilities of the LEC series, featuring Roland ECO-UV inks. This most recent award builds on a growing list of accolades for VersaUV technology, including past DPI, EDP, and Label Industry Global Innovation awards.
"We are honored by this award and proud to showcase the many benefits of Roland VersaUV technology for short-run labeling and package prototyping applications," said Hiroshi Ono, group product manager for Roland DGA Corp. "The VersaUV LEC series is the only digital printer line on the market that prints on virtually any substrate, including clear media using white ink, creates spot varnishing and embossing effects, and cuts complex shapes without setting up a die."
Offered in fifty-four- and thirty-inch models, LEC printer/cutters transform the production process for labeling and packaging businesses, going beyond traditional CMYK and white inks by offering clear ink as well, which can be layered to create striking tactile effects, featuring both matte and gloss finishes on the same print. Cured with low-heat LED lamps, Roland ECO-UV inks yield exceptional image quality and are compatible with substrates ranging from synthetic paper, polyester film and paper to vinyl, banner media, PET, leather, plastic, polycarbonates and paper boards.
The LEC series is designed for ease of use and efficiency, is Energy Star certified, and features an advanced ink circulation system to minimize ink usage and maintenance requirements. In addition to contour cutting, LEC printer/cutters perf-cut and crease graphics for a complete production solution, all in one device.
VersaWorks RIP software is included, featuring the Roland Color Library for easy spot color matching and the Roland Texture Library with more than seventy textures that can be applied easily to graphics. The LEC series is also compatible with industry-leading proofing and color management software from GMG, CGS and EFI.
For more information on Roland DGA products, call 800/542-2307 or visit www.rolanddga.com.