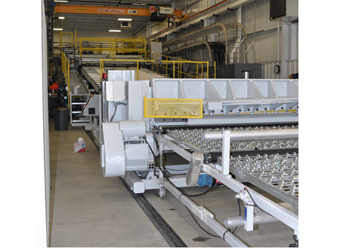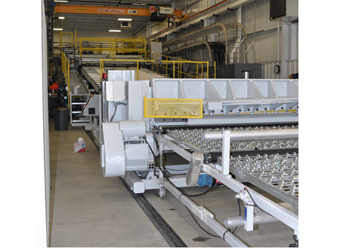 Rowmark LLC announces the completion of a new 20,000-square foot building expansion to its manufacturing facility in Findlay, Ohio. The additional 175-by-75-foot facility houses a new 120-inch monster extrusion line called the "The Beast", which broadens the company's sheet manufacturing capabilities. This monster line will complement Rowmark's engravable sheet division by enabling the manufacture of larger custom sheet sizes for oversized signage projects.
The successful completion of this large project in less than a year's time marks an important milestone for Rowmark and ClearPath's business and service to the signage market. "The Beast" is one of the largest custom sheet extruders of its kind (and Rowmark's largest line yet), producing one-, two, and three-ply sheet materials. With the capabilities to produce
wider, thicker four-by-eight-foot sheets (or larger), Rowmark and ClearPath will accommodate larger custom signage applications for sign-making professionals.
Rowmark President and CEO Duane Jebbett says, "The Beast gives us new and exciting capabilities to service our growing list of current and new customers. This state-of-the-art equipment will be a significant competitive advantage for our customers and will give us the ability to meet their growing needs."
For more information about Rowmark or ClearPath Signage Systems, visit www.rowmark.com or www.clear-path.com.