SA International (SAi), the leading provider of software solutions for professional signmaking, wide-format digital printing and CAD/CAM machining industries, has announced that they now offer certified drivers for the new HP Latex 700 and 800 Latex Printers.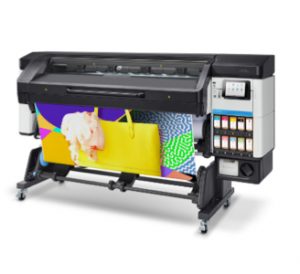 SAi's Flexi RIP design and print software enables you to fully utilize the advanced new features of the HP printers, including multi-layer printing. SAi Flexi will also separate layered PDF files into separate pages for printing. With an integrated HP online media library, users can view and download the latest media and print modes directly to their printer, which auto-synchronizes with Flexi creating a seamless workflow.
In addition to advanced workflow features, SAi Flexi supports white ink layered printing, a versatile and powerful tool. Flexi can generate white ink on the fly or from the white layer from the predefined design. Users can control how white ink is printed in both the Flexi Design and Flexi RIP Production Manager functions. With the ability to preview the white channel beforehand, users save RIP and print time and avoid wasted materials.
SAi also provides drivers for:
HP DesignJet Printer Series
HP Scitex Printer Series
HP Stitch Printer Series
All HP Latex Printers