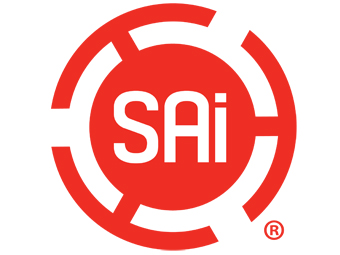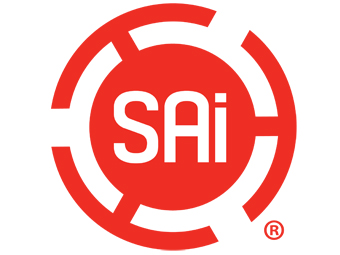 SA International (SAi), the leading provider of solutions for the professional signmaking, wide-format digital printing and CAD/CAM/ CNC machining industries, joins Mutoh and Arlon at the Vehicle Wrap Center in booth 971 at Graphics of the Americas in Orlando, Florida.
Customers visiting the Vehicle Wrap Center at booth 971 will be treated to live vehicle wrap demonstrations each day of the show from February 21-23.
The solutions from SAi, Mutoh, and Arlon combine to show a vehicle wrap from concept to completion. The wrap will be designed and RIPed using SAi Flexi software, printed on Arlon's vehicle wrap films with a Mutoh ValueJet 1624-64" four color Eco-Solvent printer. Professional installers will give firsthand tips, tricks, and techniques as they apply the wrap to a Dodge Challenger RT.
For more information, visit www.GOA2013.com.
SA International
SAi will feature a new version of its flagship software, SAi Flexi Cloud. Excelling as a one-stop software solution, SAi Flexi delivers world-class business, design and production tools to help businesses stay competitive in challenging conditions. Learn more at www.ThinkSAi.com/Flexi.
Arlon Graphics
Arlon Graphics will feature DPF 6000XRP, a gloss white cast film with air egress repositionable adhesive for full vehicle wraps as well as the New DPF 4600LX a premium print media film that allows users to complete a high-quality wrap at the right cost. In addition to Arlon's print media wrap film, Arlon's New Series 2300X specialty textured automotive wrap film in carbon fiber and brushed metal finishes will be demonstrated. Learn more at www.Arlon.com.
Mutoh
Mutoh will feature its ValueJet 1638 and 1624 printers. Voted SGIA's Product of the Year for printers under ninety-six inches, the ValueJet 1638 is the industry's choice for high production printing. With staggered dual-heads, the 1638 prints up to a blazing 1,012 square feet per hour and also includes Mutoh Smart Printing technologies. Mutoh will also be showcasing the ValueJet 1624-64" Eco-solvent printer, the "Wrapper's Choice" printer, with a new ValueCut Cutting Plotter. ValueCuts offer easy handling, perfect tracking and multi-segment registration for long run cut job accuracy. Learn more at www.Mutoh.com.