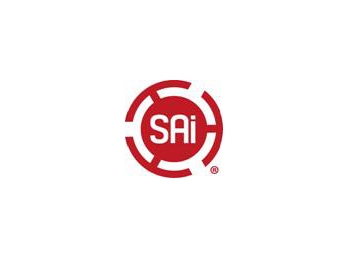 SA International (SAi), the leading provider of software solutions for the professional sign making, wide-format digital printing, and CAD/CAM for CNC machining industries, will use the International Sign Expo 2015 (9-11 April, Las Vegas, USA) to educate audiences about what makes Flexi and EnRoute software products the leading solutions for sign makers.
Educational presentations offer up-close look at SAi Flexi
Via demonstrations and informative educational presentations of its flagship signmaking and CAD/CAM software solutions, SAi's booth (#1574) will offer ISA visitors a platform to hear how the company's feature-rich product solutions help customers improve their signmaking operations. This includes SAi Flexi v11, the very latest version of the industry-acclaimed software family, which comprises a variety of banner finishing tools, a QR Code Creator for interactive signage, cloud-based business tools, and a mobile app to view production insights.
SAi's Flexi-based educational presentation topics at ISA will run continually through the event and will offer an in-depth, yet simple look at how sign and print businesses can make the most of Flexi software. Customers who use RIPs like Onyx®, VersaWorks and RasterLink will learn how the Flexi design module complements these programs. Other topics will cover tips & tricks from SAi's lead support specialist, how the pros use Flexi for creative text manipulation and designing in full scale, advanced color control, and the ease of Flexi's print-and-cut workflow.
EnRoute educates audiences on turning creative design ideas into reality.
SAi will also use ISA 2015 to showcase its industry-leading EnRoute v5 CAD/CAM software for CNC signmaking projects, which offers creative 2D design tools for drawing, 3D engraving and 3D texturing and surfacing, as well as production tools such as associative toolpathing and advanced true shape nesting. Product experts will be available to demonstrate and answer questions about how to use EnRoute for design and production in the sign market. ISA visitors will be treated to in-booth EnRoute training sessions on how to create 2D, 3D engraved and 3D surfaced signs using EnRoute software.
"SAi is a long-standing ISA exhibitor and we now enjoy a very mature set of products that, for many customers, represent the heartbeat of their signmaking operations," says Mark Blundell, CEO, SAi.
"SAi's focus at ISA will be fixed firmly on educating the audience on the multitude of productivity-enhancing benefits delivered by our foremost software solutions. As a result, for ISA visitors looking to improve productivity and boost efficiencies within their signmaking workflow, a visit to SAi's booth will be well worth their time," he concludes.
Free Happy Hour at SAi's booth
SAi invites show visitors to unwind at its Free Happy Hour at 4pm on Thursday 9th and Friday 10th April, where it will offer drinks and the opportunity to network, while enjoying SAi's hospitality.