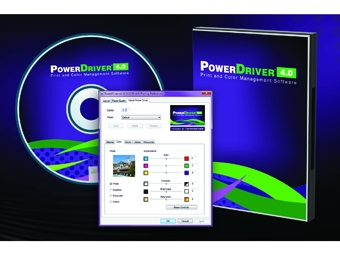 Sawgrass Technologies introduces an all-new PowerDriver Version 4.0 print and color management software for the SubliJet R sublimation printing solutions for Ricoh SG 3110DN and Ricoh SG 7100DN inkjet printers.
In addition to the superior print and color management that thousands of customers worldwide have come to expect, PowerDriver Version 4.0 offers several exciting new features to improve users' experience; Faster and Easier Installation, Simplified User Interface, Advanced and Easy to Use Color Management Controls, Handy Pre-Sets for Common Products, Multi-Lingual UI, and more.
For more information, visit www.sawgrassink.com/consumer-division/sublimation-ink/sublijet-r.