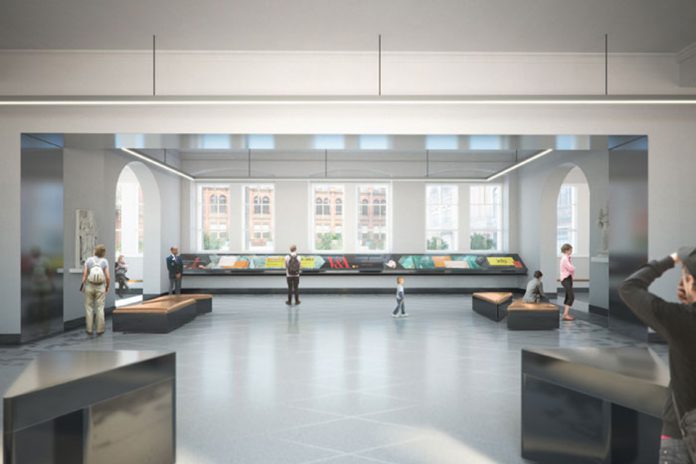 Scala, part of the STRATACACHE family of digital media/marketing technology companies, has completed the delivery of a large-scale digital ticketing desk and videowall at the Victoria and Albert Museum (V&A) in London, as part of the museum's ambitious Exhibition Road entrance redesign.
Delivered by Scala platinum partner Intevi, the large 32-by-2-foot video wall is made up of eight consecutive 55-inch screens that grab the attention of visitors within the gigantic new Exhibition Road entrance space, calling them to purchase tickets or seek information about specific events.
"Scala's content management system, combined with the ability to provide both interaction and touch, made Scala the obvious and perfect choice of digital signage vendor for this project," said Tom Scott, managing director of Scala platinum partner Intevi. "Scala was the only software that allowed us to run eight individual media players driving each ticket station independently, or to run a single player with eight outputs to turn the installation into a single display fabric."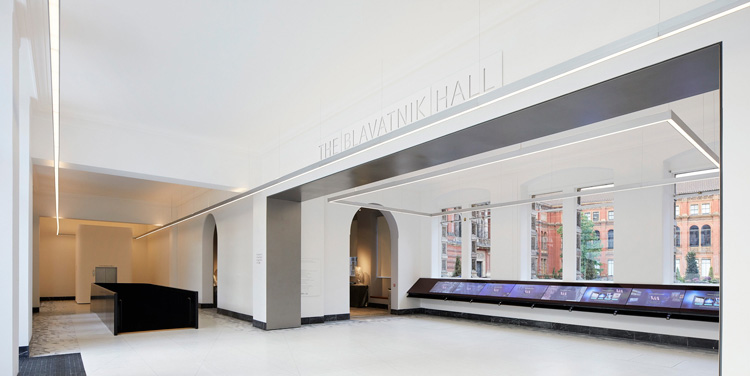 The eight screens, each equipped with a chip and pin reader and a printer, can run separately as vending screens or in unison as a larger video wall, which can run video content or promotional material across the length of the screens. The installation is made possible through a combination of nine Scala media player licenses in a software-as-a-service (SaaS) model, Scala Content Manager and Scala Designer. In addition, Scala is driving six general digital signage screens across the museum.
"Intevi have once again proven to be a leading partner in both execution craftsmanship, guidance to the customer and vison when it comes to creating a very impactful yet useful dynamic digital signage solution", states Harry Horn, GM EMEA & VP Marketing Global of Scala. "We are delighted to have been able to make the V&A's ambitious vision for the new Exhibition Road entrance a reality."