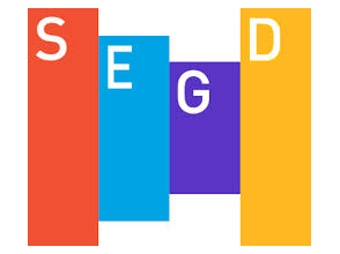 SEGD, the Society for Experiential Graphic Design, has launched Xplore XGD, a new content portal that spotlights projects, practitioners, and award-winning work in this emerging design discipline.
http://segd.org/explore-experiential-graphic-design is an indexed platform organized by key XGD practice areas and cross-referenced across industry verticals and design fundamentals. This new design resource includes feature articles, award-winning projects, specialists, courses and events, and related topics in each practice area.
"The traditional categorization of design disciplines by print, web, interaction, or product design no longer makes sense in a world that is technology-and experience-driven," says Clive Roux, SEGD CEO. "Today, designers are creating experiences, not artifacts. We are heading toward a point where individual touchpoints will be connected and networked."
"We saw the need for a content portal that illustrates how storytelling and user-centered design can create memorable and rich experiences," Roux adds. "We also hope that Xplore will be of great benefit to the city planners, project managers, and architects who need to see examples of great work in their field for reference. Xplore contains a wealth of information about the projects, problems, and solutions created to solve them in hundreds of available articles."
The Xplore pages profile the designers and makers working in key practice areas of Experiential Graphic Design, including wayfinding, placemaking and identity, exhibition, public installation, and strategy/research/planning. Xplore features articles from SEGD's award-winning eg magazine and winners in the SEGD Global Design awards, the world's only design program focused on experiential graphic design. Xplore also profiles XGD courses and educational content as well as other resources keyed to practice areas.

"Xplore is a unique content platform in the design world, and it points exactly to where our profession is heading," says Peter Dixon, partner in New York brand consultancy Prophet and a member of SEGD's Board of Directors. "Experiential Graphic Design orchestrates information design, typography, color, imagery, form, technology and, especially, content to create environments that communicate and engage our senses and emotions. The Xplore portal shows us how."