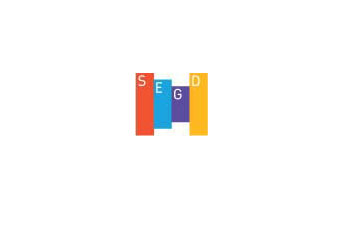 How is the use of smartphones, tablets, and other personal technology changing the way we perceive the physical realm? How does the urban experience evolve in a world of augmented reality, social media, and sentient buildings? And what does this mean for designers creating the next generation of immersive and engaging experiences in the "real" world?
Xlab 2012: Tech in Context—SEGD's design + technology event November 8 in Austin—will explore these questions by gathering experts in design, technology, architecture, and usability to provoke conversation about how designers are helping to shape technology- and content-rich environments.
Xlab 2012 invites a diverse and provocative collection of players to the conversation:
• Mark Rolston, frog's Chief Creative Officer, on "the shape(lessness) of things to come"— how the city will become our next computer
• Joshua Walton and James Tichenor, Co-Chiefs of Rockwell Group Lab, with a mash-up of digital and physical place-making
• Abigail Hart Gray, VP Experience Design for digital shopping innovator Fluid, on collaborations that are successfully bridging design and technology to create great user experiences
• Tom Beck, President of digital agency Enlighten, and Jason Young, Associate Professor of Architecture at the University of Michigan and Founder, design/research practice YARD, on how the brain processes virtual and physical cues and the design principles that are emerging from our adoption of personal technologies like smart phones and tablets
• Bruce Daniel, Executive VP of custom mapmaker Cartifact Labs on maps and mobile: how responsive design can inform better navigation tools
• Jaron Rubenstein, President of Rubenstein Technology Group, on the best practices and lessons learned in app and mobile development
• Carina Ngai, Product Design Lead, Inflection, on design for our aging population: keeping your future self in mind
"It's clear that technology's role in guiding us, teaching us, and entertaining us in the physical realm is growing exponentially," says Leslie Wolke, Leslie Wolke Consulting (Austin) and Co-Chair of the Xlab 2012 event. "Technology has become a necessary tool, an ever-evolving challenge, and, ultimately a new and exciting way to create engaging environments. At Xlab 2012, we want to lead with our curiosity and learn about the possibilities."
Xlab 2012 will be held at Austin's Zack Theatre rehearsal space. The program is eligible for AIA HSW credits. For more information or to register, visit www.segd.org.