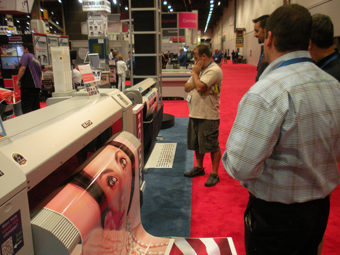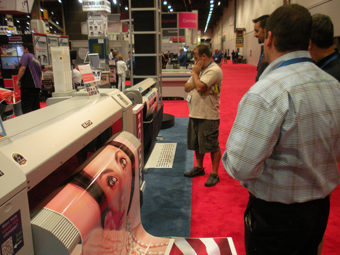 The 2012 SGIA Expo held October 18-20 in Las Vegas showcased the most innovative technologies in the specialty imaging marketplace. The following results came from the Expo last week at the Las Vegas Convention Center:
Total Registrants: More than 22,000
Total Number of Exhibitors: 529
Percentage of First-Time Attendees: 38 percent
Total Size of the 2012 SGIA Expo Floor: Approximately 230,500 square feet.
Registrants from Top Five U.S. States: 1. California; 2. Nevada; 3. Texas; 4. Illinois; and 5. Arizona
Top Country for Registrants (excluding the US): Canada
Overall International Registrants: 18.5 percent of total registrants
2011-2012 SGIA Chairman of the Board: Gordon Brown, New Vista Image
2012-2013 SGIA Chairman of the Board: Lynn Krinsky, Stella Color
2012 SGIA Expo Platinum Sponsors: Agfa Graphics, Durst Image Technology US LLC (Durst US), EFI, Epson, FUJIFILM North America Corporation Graphic Systems Division, and Hewlett Packard.
2012 SGIA Gold Sponsors: INX Digital International Co, Novus Imaging, Roland DGA Corporation and STAHLS.
The 2013 SGIA Expo will be held in Orlando, Florida, October 23-25 at the Orange County Convention Center.