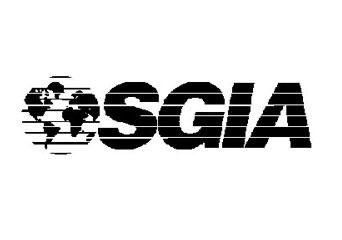 The Specialty Graphic Imaging Association (SGIA) has released its newest Safety Package for the specialty imaging community. The package includes important information about forklift safety compliance, and it is a comprehensive resource to help imagers promote a safe work environment. The package has been mailed to members and is also available online.
The Safety Package includes two newsletters that can be used as educational aids for company owners and managers providing tips about OSHA training requirements as well as an overview of working with forklifts. It also includes a safety poster, which can be used to remind employees of the dangers involved with forklift docking.
SGIA is providing these important safety resources to its membership in response to the recent release of forklift hazard alerts by both state and federal safety agencies.
"It's critical that employers develop and apply a training program based on basic operations of the forklift used in their facility," said Brian Condon, government affairs associate with SGIA. "The latest SGIA Safety Package is a convenient, easy-to-read guide that helps specialty imaging companies ensure they're following the proper procedures for securing a safe workplace."
For additional details or to download the Safety Package resources, log on to www.sgia.org/govt/ga_indsafety.cfm.