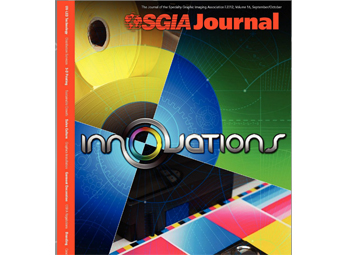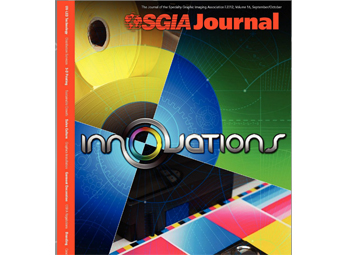 Imaging professionals are invented to crack open the new September/October issue of the SGIA Journal. At 96 pages, it's the largest installment yet, and it provides a sneak peek at the upcoming SGIA Expo, which will be held in Las Vegas Oct. 18-20.
The Journal includes a number of feature articles dedicated to the Expo:
UV-LED Technology Update
Richa Anand, Phoseon Technology
Going Beyond the Printed Piece
Bill Schiffner, Freelance Writer
Three-Dimensional Printing with Inkjet
Vince Cahill, VCE Solutions; Dene Taylor, PhD, SPF-Inc
The Glory of Growing: How Innovation Spurs Sustained Profits
Chris Bernat, Vapor Apparel/Source Substrates
If you can't wait for your copy to arrive in the mail, SGIA members can get a head start by reading everything online in the SGIA Journal Archive.