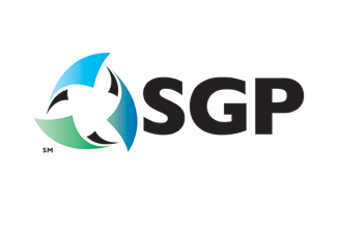 Sustainable Green Printing Partnership (SGP), a non-profit organization providing sustainability certification in the graphic communications industry, has announced a new search feature on its Web site that makes it easier for print buyers and specifiers to locate SGP Certified print facilities.
Visitors can now search up to fourteen categories of printing processes (including bindery and finishing and gravure, web, and screen printing, and more). The search results show the products that are produced in the Certified facility, as well as the printing processes used.
In the coming months, more enhancements will be added to SGP's Web site as part of the organization's ongoing goal of connecting print buyers with facilities that employ best practices in sustainability.
"SGP is the only Certification program in North America to meet the print industry's sustainability expectations," comments Marci Kinter, Chairperson, Sustainable Green Printing Partnership. "The new search feature is just one of the steps we're taking to make it as easy as possible for print buyers to partner with the Certified print community."
SGP's independently audited Certification program is receiving growing support from print buyers, including adidas and other retail brands. SGP Certification gives print buyers confidence that the printer in their supply chain is operating sustainably and transferring the smallest possible footprint to their printed product. In addition to offering verification of printers' sustainable operations, it also ensures adherence to continuous sustainability improvements.
SGP is a non-profit organization providing sustainability certification in the graphic communications industry. The organization promotes reducing the environmental impact and increasing the social responsibility through sustainable green printing practices. To receive SGP certification, print facilities go well beyond compliance with applicable local, state, and federal laws. They establish sustainability management systems, implement best practices, and commit to continuous improvements in sustainability. Certified facilities are also required to report on progress annually.
For more information about the SGP Partnership, the SGP Patron program, or the SGP certification process, visit www.sgppartnership.org.