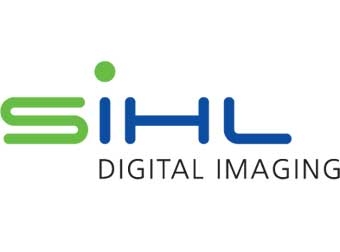 SiHL Inc—one of the world's preeminent manufacturers of digital media—is proud to announce the appointment of Steven Schnoll as CEO and President of its United States operations. Schnoll assumed his position on May 1, 2015, and will direct SiHL expansion efforts with many new products as the company intensifies its focus on growing business in the US.
Schnoll has a long distinguished track record in the graphic communications industry with leadership roles in five graphic media companies and one software startup company. Over the last sixteen years, he has provided consulting services to a diverse group of
organizations in marketing and sales.
"Steven Schnoll has had an immediate positive influence on many of our customers by creating a marketing and sales dialogue associated with innovative ideas. His well-rounded background in digital media makes him an ideal choice for heading up our US SiHL operations," said Diego Mosna, CEO of Diatec Holdings, the parent corporation of SiHL Group. "We are glad to have such a capable leader accept this role at one of SiHL's most important global facilities."
"I am honored to be a part of such an important company within the graphics industry. The SiHL Group produces some of the highest quality substrate materials found anywhere in the world for the growing digital print marketplace. With many new product opportunities to be imminently released for our customers to grow their profitability, this is definitely an exciting time," said Schnoll. "I believe I can leverage my past industry experience to work in a role that will help our valued OEMs and distributors achieve more success in a rapidly changing industry."