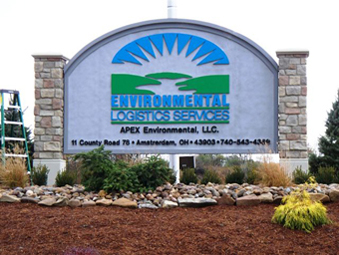 The problem with using masonry in signs is that for many sign-making shops these components and materials are difficult to work with and customers don't always have the budget to afford them. Lucky for both and thanks to innovative companies, like Sign Accents—a division of Jasper Plastics—you have options.
When it comes to using stone, brick and stucco in signs, the Sign Accents line of faux masonry products makes it easier to do, more affordable to offer and keeps the authentic look.
The popularity with faux masonry for sign shops stems from reasons that include cost, ease of use, convenience, transportation, weight and the fact these products can be installed almost as easily in winter as in warmer seasons. Using these products also eliminates the cumbersome job of coordinating with contractors or masonry suppliers.
Sign Accents is supplying sign companies with an excellent alternative when it comes to stone, brick, and stucco through their specialized process of molding composites into simulated but real looking columns and panels.
Since its founding, the company was in the business of working with advanced composites utilizing their urethane chemistry for hospitality furniture, television cabinets and a host of other detailed parts
Today the company has evolved into making faux looking wood parts for garage doors, molded architectural millwork parts for some of the best-known construction companies, and are now expanding their offering to the sign industry.
Their entry into the sign market actually started decades ago with the ability to make and reproduce signs through their molding process. The skill set of Jasper allowed signs as detailed as Braille signage to be replicated via molding.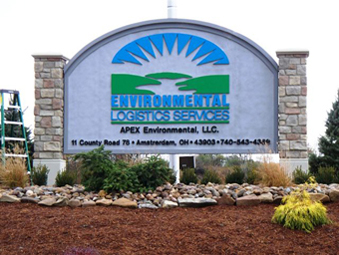 As the industry became sensitive to the use of Redwood trees for blasted wood signs Jasper launched a version of high density urethane (HDU) panels called Design Board™ for sign makers to carve or sandblast. Design Board has gone through several generations of improvements becoming one of the best options available today to sign makers through a number of leading sign industry distributors.
"Sign Accents is an extension of our custom virtual surfaces product offerings," says Sam Korenstra, president of Jasper Plastics.
I had to ask him what he meant by virtual surfaces. "If you can dream it, we can replicate it," explains Korenstra. "Using our in-house capabilities, chemistry and innovation we can make faux products that look like the real thing including stone, brick, stucco, and just about anything else."
To date, the company has produced a wide range of molded faux products including copper parts for the nation's largest casket manufacturer and high-end wood paneling for the largest producer of garage doors. If you are looking for something to imitate the appearance of wood, metal, leather, brick, stone or anything you imagine, chances are that Jasper and their Sign Accents division can produce it—like their faux masonry columns and panels.
"Unlike simply carving low density foam like other suppliers do, our columns and panels are molded from real masonry in order to give an unequaled appearance," says Korenstra. "Our columns and panels are produced out of a long history of innovation. Faux columns are not new, but ours are unique. We like to say that we build better mouse traps. That's our mission and motto."
Besides the friendly cost and life-like look of their molded columns is the patented and engineered inner-structure that provides ease of installation, durability, strength, and support of heavier sign panels or cabinets. The columns are made to slip over four by four inch posts with the ability to run electric to a sign cabinet up through the inside sleeve.
A great feature of the Sign Accents column is its ability to hold a lot weight—such as a heavy sign panel or cabinet. This is made possible by two or more "saddles" that are molded into the inside where a metal or wood post would sleeve through as well as a reinforced "wall" along the backside of the surface where the external sign panel or cabinet would be affixed. The sign installation would be very similar to that of a gate or section of fence.
Today Sign Accents offers a number of standard, ready-to-use sign columns and panels of various dimensions that simulate brick, stone and stucco. One key advantage of using a Sign Accents column is time; the time it takes to order, receive and install is greatly reduced by using molded versus custom. Molding is faster. It is also cheaper to produce. But when custom is needed, Sign Accents can do that as well.
Sign Accents is the midst of developing and launching their new Web site (www.SignAccents.com) dedicated solely to their products made for the sign industry.
The company plans to continue marketing and promoting their brand of molded composite columns, panels, signs and other products that are either in the making or are available right now.
For more information, call Sign Accents at 574/903-1339.
—Scott Franko