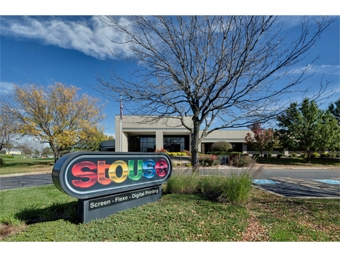 Stouse is pleased to announce that Goldner Hawn Johnson & Morrison Incorporated, (GHJ&M), one of the longest standing private equity firms in the Midwest, has partnered with management and previous ownership to recapitalize the company and support its continued growth trajectory. This will enable additional investment in the company's already robust production capacity and will position Stouse as a platform to support an ever-expanding relationship with its customer base.
Stouse CEO Bruce Reed commented, "The entire Stouse team is excited about our new association with GHJ&M and the opportunities this partnership will bring. We look forward to utilizing the resources of our new partner to further invest in our business and better serve our customers with best-in-class quality printed products."
Reed also stated, "Going forward, we want to reassure our customers that this transition has been well thought out and will involve no changes to your relationship with Stouse. Aside from the minor name change from Stouse, Inc. to Stouse, LLC (for tax and legal purposes) nothing else will change."
Bary Marquardt, who purchased Stouse in 1977, added, "Will Lewis, who has co-owned Stouse with me since 1981, and I sought a partnership with a new investor that would carry on the culture that we have worked to build at Stouse over the past four decades.
"We are excited to have found that partner in GHJ&M. With the continuity of our management team and the additional resources of GHJ&M, the team is in a position to truly take Stouse to the next level."
Stouse will continue to operate from its New Century, Kansas headquarters. Marquardt will remain active at the board level going forward.
Joe Heinen, managing director at GHJ&M, noted, "It is rare to find companies and management teams with the operational strength and strong growth trajectory that is so evident to us in Stouse. The company has worked hard to secure its strong reputation in the industry, and we look forward to working with the team to help write the next chapter in the Stouse growth story."
Stouse is one of the nation's largest wholesale specialty printers offering a complete line of high-quality decals, magnets, roll labels, signs, plastics, and custom items made-to-order. Its products are backed with superior customer service, the fastest possible turnaround times, and competitive prices.