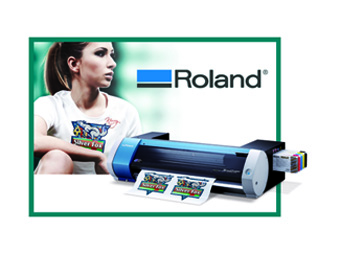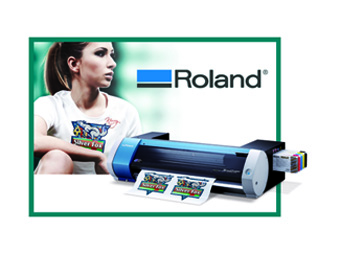 As the main sponsor of T-ShirtForums.com's Seventh Anniversary Design Contest Extravaganza, Roland DGA Corp. is pleased to provide the competition's grand prize: a VersaStudio BN-20 desktop printer/cutter, complete with a supply of inks and media.
With more than 170,000 members, T-ShirtForums.com is the industry's largest online community of T-shirt designers, printers, manufacturers, and entrepreneurs. Open for entries at www.t-shirtforums.com, the contest invites forum members to highlight their best T-shirt designs to express this year's theme, "Social Media."
Entries will be accepted through June 15, 2012, with winners being determined through an online vote.
"We encourage every T-ShirtForums.com member to enter this contest," said Dana Curtis, product manager for Roland. "The BN-20 is tailor made for these businesses, and the return on investment is compelling.
"In fact, customers of our BN-20 that operate T-shirt shops report that the machine has paid for itself within the first month of operation."
"The BN-20 has generated a lot of buzz in the industry, and we are excited to offer it as the grand prize," said Rodney Blackwell, administrator for T-ShirtForums.com. "What other printer allows you to produce high-quality T-shirt graphics with metallic colors, all from your desktop?"
At twenty inches wide, Roland's VersaStudio BN-20 printer/cutter prints and contour cuts designs in one seamless workflow. In addition to T-shirt heat transfers, the BN-20 can be used to print a wide range of graphics, including stickers, decals, posters, window signs, floor graphics, and banners.
Several ink configurations are available, including CMYK plus white ink for printing on clear media, as well as CMYK plus metallic silver ink for adding high-end metallic colors and effects to any graphic. The BN-20 is also equipped with an automated ink circulation system that reduces maintenance and minimizes ink costs for white and metallic silver models.
Roland's VersaWorks RIP software is included, providing users with an extensive spot color library for both traditional and metallic colors.
Priced at $8,495, the VersaStudio BN-20 is available through authorized Roland dealers and is supported by the company's industry-leading customer service, support and training. Roland also offers a selection of profiled media sized to fit the BN-20, including its popular HTM2 heat transfer material, available in twenty-inch rolls.
For more information, visit www.rolanddga.com.