By Ashley Bray
At its most basic, a sign shop's involvement in digital signage can be as simple as selling and installing a digital board. But there are many more opportunities to wow a client through custom sign work and stellar service.
Here are three ways sign shops can go the extra mile in a digital signage sale.
1. Custom Fabrication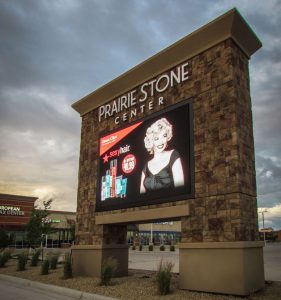 In an effort to help signage stand out, many sign shops create custom structures to house the EMC/digital sign. "We get the boards in from an LED manufacturer, but we don't just ship them out," says Trey Watts, vice president of sales for Springfield Sign in Missouri. "A lot of stuff that I see on the market is just a board welded to a pole or vice versa. We spend a lot of time finishing it so it's a complete product."
John Danio, vice president of Sales and Marketing for Indigo Signs, says his company does the same and will often design unique structures around the EMCs with the customer's branding on it in order to bring more attention to the display and differentiate the sign. "We'll design a sketch, and often there's some type of permanent structure built around the EMC," he says. "It's not often just a billboard box. They want something built around it."
Finishing and built structures can include everything from custom framing the display, creating a video wall, or incorporating a display into a monument or pylon sign. "Our predominant business is in either a monument or a pylon sign," says Watts. "That's probably where we place about 70-80% of our units."
Danio sees a trend toward incorporating digital signage into monuments thanks to restrictive sign codes. "We hear a lot of issues with cities that are really trying to lock down the codes and lower the heights that signs can be. So there's this trend toward more and more monuments," he says. "You can't put up as big of a sign as you could in the past, so how do you really create a more dynamic visual there? Incorporating an EMC in creative ways into a monument sign, I think, will be a growing need and opportunity for us as cities try to lock down the type of signs, the size of signs that businesses can put up."
Ray Peters, managing owner of AAA Signs with locations in Georgia and South Carolina, not only custom fabricates structures and frames for new digital signs, but also recommends retrofits for existing ones. "We take existing structures that maybe had a marquee out on them and retrofit them with an electronic message center," he says. "We do a lot of custom sign stuff."
2. Content Creation
A digital sign board is only as good as the content it shows, so content creation is an extremely important part of the process. Some digital sign manufacturers offer standard content and templates. Some larger companies and clients have an in-house marketing professional or department to handle the content creation. But smaller companies and clients looking to customize their content beyond the standard can often use some help.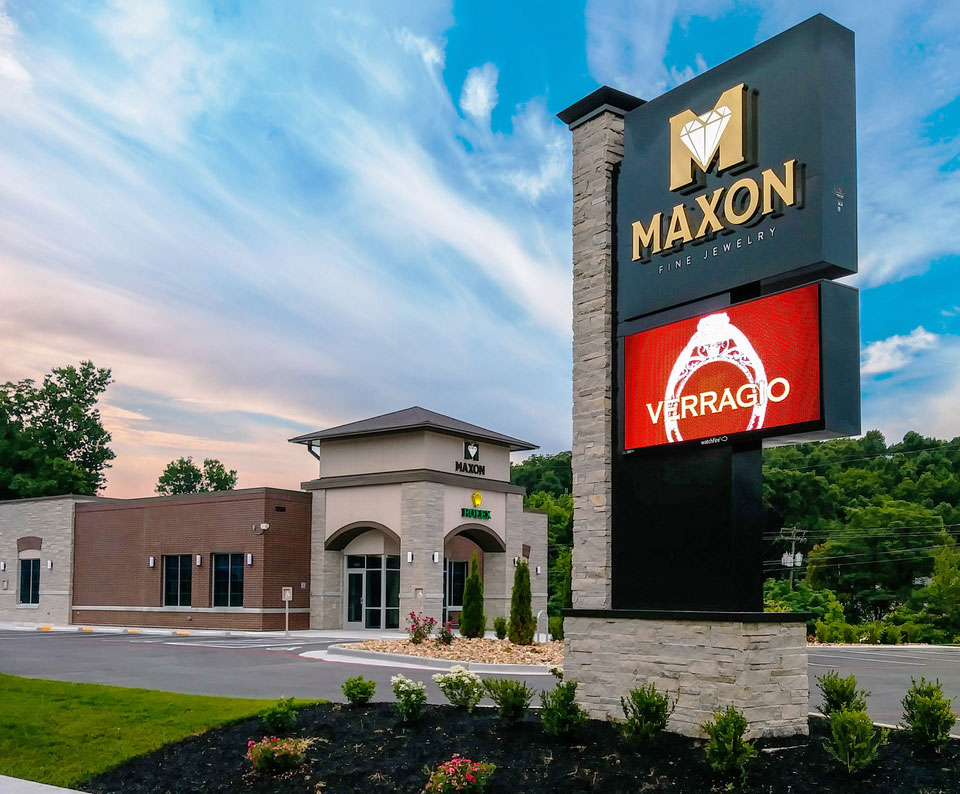 "If they want to customize their content, we'll work with them on how that can be done. We do an initial training with every installation that we put out there. So it could be a local business owner or organization, they don't have someone that's maybe very tech savvy, but they can lean on us," says Danio, who explains they help train the client on what their local code allows and how to use and update the content.
Springfield Sign offers multiple tiers of content creation depending on what a client needs. "Most end users don't have the capabilities or the desire to create content for these EMCs, so we offer that as a service," says Watts. "With any board we place, we offer as part of our selling package anywhere from three to five loops that we'll create for the client. So when that board goes out the door, it's got some custom content on it. We do offer subscription service after the fact if the client wants that, or we just have flat fees. If someone wants one custom ad made, there's a fee for that. If they want a package and they want us to create ten of them, we have a discounting schedule based on the number of loops that they would like. They can come to us any time and do that.
"On the front side, we do offer some as part of our package. On the backside, we have follow-up services however the client wants to tailor what they want to do. What they want to spend, basically."
So how does your shop get the technical saavy to create digital signage content?
Danio says Indigo Signs worked with their manufacturing partner to learn more. "We've had a marketing and a digital marketing specialist who really had a little more technical savvy that engaged with Daktronics and understanding how their systems work and how we can go in and help customers manage their content and update their content, and it was useful for them," he says. "If they have multiple sites, for example, how do they make sure you have messages across all sites at the right times? How often do they change?"
3. Service & Support
Content creation is not the only support a sign shop can offer. Maintenance and technical service are other ways sign shops can stay involved with a client long after the install is done.
First and foremost, make sure you're knowledgeable about the warranty the sign comes with, the ability for maintenance/service, and accessibility of repair parts. "If there are no parts available in the United States, or if no one has the schematics of how to work them, then you really don't have a warranty," says Mike Lewis, chief executive officer of Sign Store Macon in Georgia. "It's a piece of machinery, sooner or later something will break. And we actually have the parts on our truck so that makes it easy to go out. Usually we can get the signs repaired with one service call versus going out and trying to determine the problem, calling the supplier and getting them to send the parts, and having to go back again. So having that dedicated truck and repair person really is a big factor in our business."
Springfield Sign touts the importance of keeping the support in-house. "We have in-house technical support for troubleshooting that's available seven days a week. Of course, the manufacturer has some of theirs too, but we prefer if we sell a unit to an end user, we want to be the company that supports them the first line of defense," says Watts. "We have in-house tech support that we troubleshoot for, and then if we have to go back to the manufacturer we will, but we try to make it as easy and as seamless for the end user as can be. They're making a sizeable investment, whether indoor or outdoor units, so we feel it's our duty as provider of this product to stand behind it, service it, and make it as easy for them to use as possible."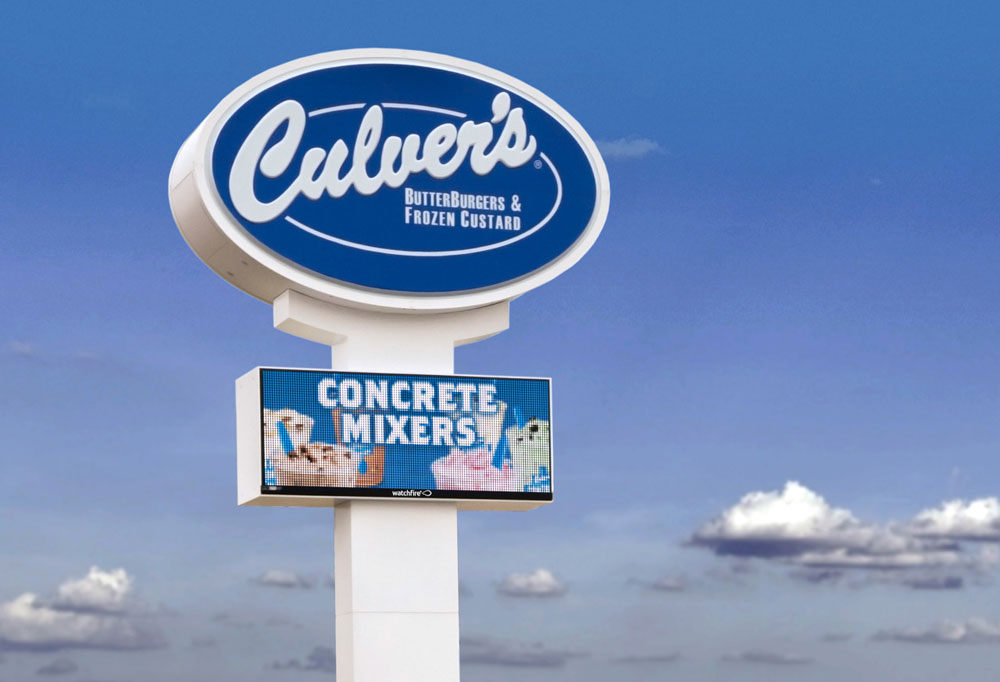 Indigo Signs points to the benefits of remote troubleshooting as well. "What's really nice is a lot of these systems today, they have cellular modems so we can remote in. In the past, for years, we'd have to send somebody out to the site to replace and do some training with them. Now, with the remote modems, we can remotely log into their system and see what the issue is, do a reset, and help them," says Danio. "We log in, and we can help take care of some basic system issues. Now say it's a module that goes out. We'd have to send a crew out there, replace the module."
Looking for even more content on digital signage? Be sure you're subscribed to our SBI Dynamic Digital newsletter!