In March, we marked the one-year anniversary of COVID-19, and unsurprisingly, one of the topics our readers were most interested in was business management stories on employee management. Articles on unique sign projects and new technologies were also popular.
We've compiled a list of our top 5 stories from the month (including one throwback sign news story that caught many of our readers' interest), below. Did you miss any of these?
Mark McClain, CEO and co-founder of SailPoint and the ForbesBooks author of Joy and Success at Work: Building Organizations that Don't Suck (the Life Out of People), offers tips for leaders to spot, address, and help out-of-balance employees.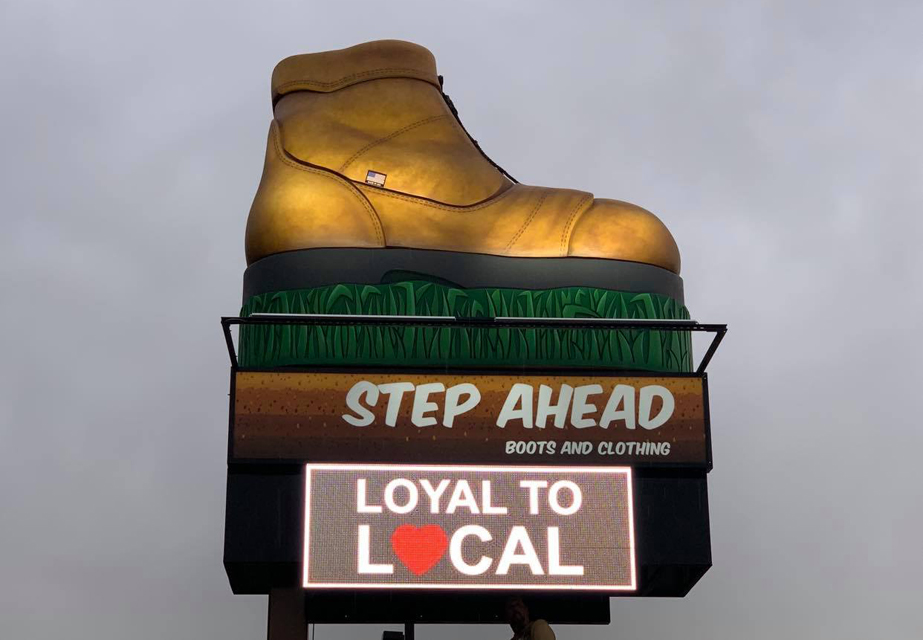 A shoe store's oversized EPS foam work boot makes quite a footprint. Find out how Baker Sign Company completed this larger-than-life boot sign.
Jeanet Wade, the ForbesBooks author of The Human Team: So, You Created a Team But People Showed Up!, reveals the six facets of human needs that leaders must take into account in order to expect teams to perform at the highest level possible.
4. YESCO Installs New Signs for the City of Mesa
YESCO the 101-year-old sign company, designed, fabricated, and installed a variety of new, high-flying signs for the City of Mesa, Arizona; Falcon District; and Falcon Field Airport.
Tom Wittenburg, the HP Large Format Events and Industry Relations Manager for North America, discusses how to diversify and offer something your competitors don't in order to stand out in the market.
In March, readers flocked to this 2019 story on how to improve the quality of your acrylic cutting.