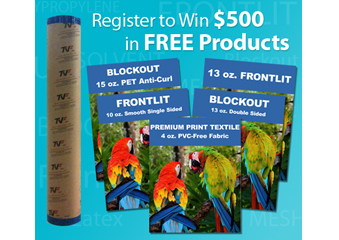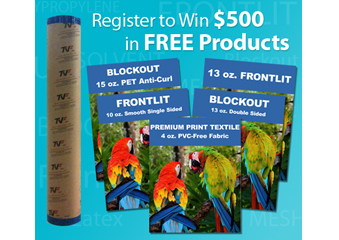 Top Value Fabrics has announced a giveaway of $500 in free print media products to celebrate the company's new Premium Textile line.
The premium textile line was developed with a superior inkjet receptive layer to achieve vibrant prints, outstanding color consistency, and excellent image sharpness for a wide range of high-end applications.
The winner of the giveaway will receive a $500 free product credit that may be used on any of the company's print media products, including Frontlit, Blockout, PET, Mesh, Polypropylene, or the new Premium Textiles.
Entrants may register to win through March 8 on the company's Web site here.