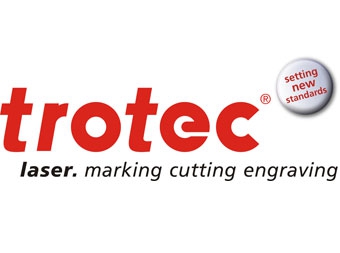 Trotec is pleased to announce the opening of its newest regional service and support center in Hayward, Calif., the East Bay subregion of the San Francisco Bay area.
Scheduled to open in October, the new facility will provide live demonstrations, technical support, materials testing, and open house events. The San Francisco Bay regional service and support center will house a wide array of laser systems including high-speed lasers from the Speedy flatbed product line, which can process a broad range of material types and sizes at a rate of 140 in/sec. The facility will also showcase Trotec's flexx laser technology, which combines a CO2 laser for cutting and engraving a wide variety of materials (including plastic, wood, rubber and glass) with a fiber laser for marking plastics and metals, eliminating the need to use and maintain separate systems to process jobs that require both laser types.
Area sales representative Paul Vogel says he has big plans for the new facility, including an area where he will showcase products that his customers have created using their laser, individualized laser demonstrations, and open house events. "The most compelling information we can offer about our lasers is to share examples of what our customers actually do with them," explains Vogel. "The new facility not only gives us the opportunity to show the lasers in action, but also to share real examples. Nothing tells the story better than that."
Trotec Laser President Warren Knipple says the service and support centers play an important part in accommodating customers, and make the buying experience more pleasant. "Although our laser systems are relatively compact," he explains, "they are large enough that we can't just load them in our cars to take on a sales call. Our regional service and support centers make it more convenient to demonstrate our laser technology to customers in this area."
The new facility is the seventh facility in the United States. Other regional sales and support centers are located in Canton, Michigan, Arlington, Texas, Hillsborough, New Jersey, Norcross, Georgia, Raleigh, North Carolina, and Tampa, Florida.