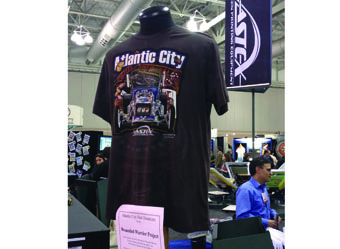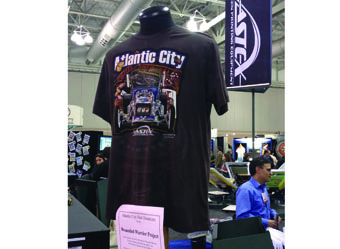 Vastex International, a leading manufacturer of screen printing equipment, contributed $1,590 to the Wounded Warrior Project (WWP) by matching donations received at tradeshows through T-shirt giveaways, it was announced by Vastex President Mark Vasilantone.
The company prints T-shirts at trade shows to demonstrate its equipment, and at this year's ISS show in Atlantic City, printed a shirt specially designed to encourage donations to the WWP. "The response was terrific," says Vasilantone. "In three days, we raised $795 from ISS attendees, which Vastex matched and presented to the WWP.
"We just want to help our troops.
Steven Nardizzi, executive director of the WWP, said, "Thank you so much for your generous gift of $1,590 on 03/28/2012 to Wounded Warrior Project. I cannot thank you enough for your support of the truly deserving thousands of men and women who have been wounded in our current military conflicts."
The Wounded Warrior Project was created in response to the needs of servicemen and women returning from the conflicts in Iraq and Afghanistan. Today, its stated mission is to "honor and empower wounded warriors" and "to raise awareness…for the needs of injured service members."
Vastex International is a leading worldwide producer of professional-grade and entry-level manual screen printing presses, infrared conveyor dryers, flash cure units, screen exposing units, screen drying cabinets, washout booths and complete screen printing shop systems, and offers a comprehensive range of training classes for entry level, intermediate and advanced screen printers.
For information, call 800/482-7839 or visit www.vastex.com.