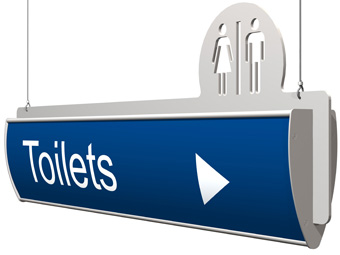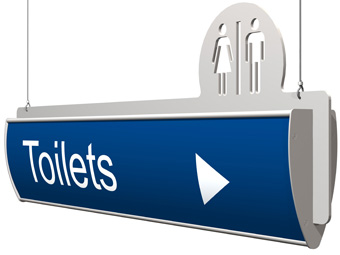 Vista System International, a fast-growing pioneer and world leader in Modular Curved Frame Technology (MCFT) with U.S. headquarters in Sarasota, Florida, recently won the prestigious 2011 ADEX Platinum Award For Design Excellence, for its innovative Laser Cut Pictograms.
The product that won the award was designed by Vista System R&D for a terminal project. It features a Laser Cut Pictogram add-on that can be attached to any Vista System sign frame. The product was selected "for its superior product design and quality."
Vista System's laser cut pictogram series is another example of the flexibility of MCFT (Modular Curved Frame Technology). The client chooses any icon or logo to be featured, either previously produced or custom designed. The chosen design is then laser cut from an aluminum sheet and attached to the appropriate sign extrusion.
ADEX stands for Awards for Design Excellence and is the largest and most prestigious awards program for product design of furniture, fixtures and finishes marketed to the design trade.
An anonymous panel of professionals representing a cross section of the design industry conducts all voting for the ADEX Awards. ADEX judges are among the ablest in their respective areas of expertise and so the ADEX Award represents the best product designs of the year in the opinion of those who themselves reside at the top of their specialty. Specifiers who specialize in office design judge the contract entries, lighting specialists judge lighting, flooring specifiers judge flooring, and so on.
For further information, visit www.vistasystem.com.