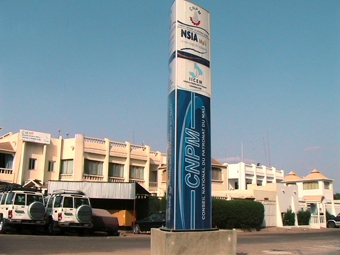 Vista System International, a world leader in Modular Curved Frame Technology (MCFT), recently supplied its complete wayfinding signage solutions to NDIA hospital, in Mali Republic, West Africa.
The client required a complete wayfinding signage system that will be easily incorporated in various hospital wards, as well as the surrounding hospital grounds.
Signage solutions included wall frames, triangular pylons, suspended signs, flag signs, and signs combined with Vista System brochure holders.
All in all, the project took two months from order to final assembly.
The customer, who was extremely satisfied with the professional technical support, easy assemble and complete solutions provided by Vista System, is now extending the project to other hospital wards.
For further information, visit www.vistasystem.com.