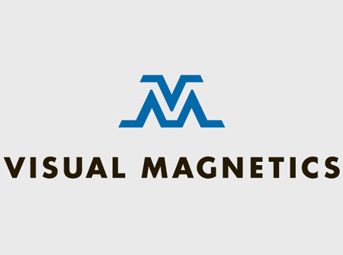 Visual Magnetics announces that its Graphic System™ has been selected by Material ConneXion to include in its library in New York City.
Material ConneXion is made up of an international team of multidisciplinary experts that bridge the gap between science and design to create practical manufacturing solutions. It is the world's largest library of advanced, sustainable materials and processes, with ever-growing physical libraries around the globe and an online database that provides immediate access to over 7,000 materials. Material ConneXion uses its materials intelligence to help companies innovate.
"Our goal is to identify today's best material solutions and provide insight into tomorrow's opportunities, acting as a catalyst for new material and product ideas," said Andrew H. Dent, VP Library at Material ConneXion. "Visual Magnetics is a perfect example of the kind of material that we value. It solves a number of the common issues associated with the wallcovering and display markets, enabling the creation of more versatile and dynamic graphics while reducing the amount of material that is wasted."
Visual Magnetics' Dynamic Spaces™ concept utilizes the company's unique magnetic-receptive graphics materials to unlock the potential of ordinary wall space. A Dynamic Space is a wall-to-wall interactive environment with the versatility to adjust and evolve as needed. A wide range of Visual Magnetics MagnaMedia can be combined for a custom mix of high functionality and visual excitement. MagnaMedia wide format printable substrates fall into three major categories: writable surfaces, photo-quality films, and digital fabrics.
"Designers look to the Material ConneXion library for inspiration and to explore the most innovative, sustainable, and exciting products that exist for a wide variety of applications," said Joe Deetz, CEO of Visual Magnetics. "We are excited to be represented there, with 18 samples of Visual Magnetics MagnaMedia currently on display."