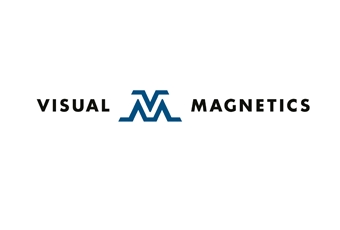 Materials innovation company and creator of the Visual Magnetics Graphic System® was honored at this year's SGIA Expo. VM-ECOten™ won an SGIA 2013 Product of the Year Award in the paper-based media for digital inkjet category.
"This is the sixth year that Visual Magnetics has been awarded an SGIA Product of the Year Award. We are extremely proud to be recognized among so many innovative leaders in the wide format industry," said Joe Deetz, CEO and president of Visual Magnetics. "We believe that the industry is transforming, becoming more innovative and more interesting every day. As a company, Visual Magnetics strives to be agile and keep up with these changes."
VM-ECOten is a magnetic-receptive, cellulose-based substrate and is the latest addition to the MagnaMedia® Specialties Collection. With a 10 mil, 100 percent FSC and GREENGUARD Gold certified cellulose base with durable resin finish, magnetic-receptive reverse surface and an ultrasmooth semi-matte print surface, VM-ECOten provides a natural white print surface made from sustainable forestry practices, and is ideal for producing high-resolution photo and artwork reproductions, environmental graphics, and POP signage.
Last month the cellulose base used in VM-ECOten was awarded GREENGUARD Gold Certification, officially designating the material as acceptable for use in educational and healthcare environments. Achieving this certification means the material reduces indoor air pollution and the risk of chemical exposure. This certification features safety factors to account for sensitive individuals such as the elderly and children, provides assurance a material meets some of the world's most stringent indoor air quality standards for low
emissions of volatile organic compounds (VOCs), and indicates that a material has been screened for over 10,000 chemicals.
The cellulose base material in VM-ECOten has also been FSC certified, meeting the official standards established by the Forest Stewardship Council (FSC). FSC has earned an international reputation as the most rigorous, credible certification system to ensure
cellulose based products are produced using sustainable practices from tree to postconsumer processes.
Visual Magnetics' materials supplier Surface Links® has spent several years developing and bringing to market sustainable surfacing
materials for the architecture and design market, as well as print. VM-ECOten is the result of a decade-long relationship with Millie Graves and Joe Macedo, founders of Surface Links.
Fifty-five companies from around the world entered SGIA's competition, submitting 102 entries in 21 categories. Evaluated during the 2013 SGIA Expo (Orlando, October 23-25), this year's submissions represented some of the industry's most innovative digital products.
"The Product of the Year Award Competition highlights the best technologies and consumables from the specialty imaging community," said Jeff Burton, SGIA's Digital Printing Analyst. "Entries were so good that judging category winners was a real challenge."
A recap of the 2013 SGIA Expo — including the complete list of Product of the Year Award winners — is available online at SGIA.org.