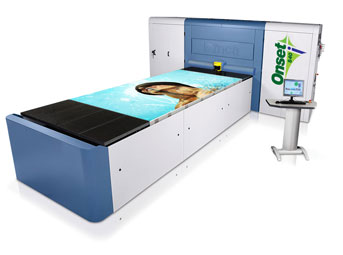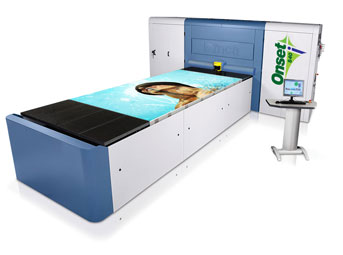 Vomela Specialty Company has become the first North American printer to own and operate the entire suite of Inca Onset large format digital inkjet printers manufactured by Inca and distributed by FUJIFILM. The company achieved the feat when it installed two, new Inca Onset S40s at its St. Paul location.
The two new printers join two Inca Spyder printers and an Inca Columbia Turbo already at the location. In addition, the company's C2 Imaging affiliate operates an Inca Onset S70 in its Denver, Colorado location and an Inca Onset S20 at its Vancouver, Canada facility.
Vomela chose to install the new Inca Onset S40s to meet their growing wide format needs. The S40s allow the company to produce point-of-purchase jobs faster, as well as to meet the color requirements of its clients. In fact, with Fujifilm's technical assistance, Vomela recently achieved G7 qualification.
"We are continually looking for the very best equipment that will allow us to exceed our customer's expectations in both quality and project turnaround times," says Mark Auth, president of Vomela. "Our partnership with Fujifilm and Inca has helped us maintain this important objective."