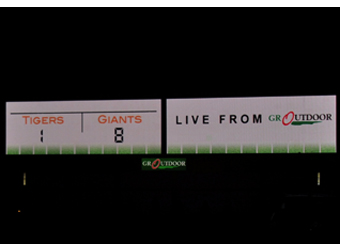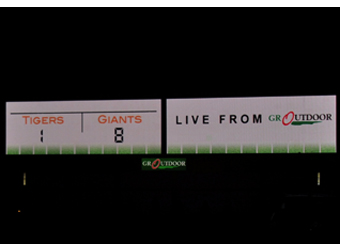 Whatever the final outcome of the World Series, it is guaranteed to be a big score for Detroit Tiger fans in Grand Rapids, Michigan.
GR Outdoor has sixteen Watchfire Digital billboards in Grand Rapids, Michigan and Holland, Michigan which they are using to tweet the score as it happens.
You can click HERE for a map of locations.
The high-resolution Watchfire digital billboards range in size from 10-by-60 up to 14-by-48 and are connected so that a single tweet can update all the boards.
This is especially important when it is time to put up the message "Tigers Win."